VietNamNet Bridge – The central city of Da Nang is worried that its main source of fresh water will be polluted if a steel factory in Quang Nam Province is relocated to the banks of the Vu Gia-Thu Bon River.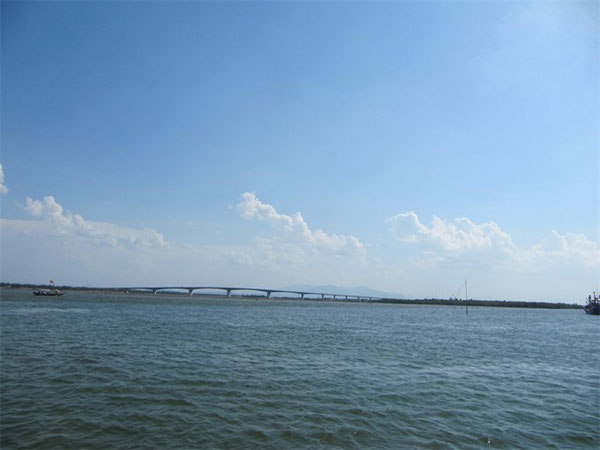 A bridge spans over the Thu Bon River in the Vu Gia-Thu Bon system of Quang Nam Province. The central province has approved a steel project that would pollute water source of neighbouring Da Nang City. VNS Photos Cong Thanh
The Da Nang administration has expressed its fears to the provincial authorities and asked for a proper environmental impact assessment (EIA) for the relocation project.
Officials of the centrally-administered city said the river provides 99 per cent (250,000 cubic metres) of its daily fresh water use.
Vice Chairman of Quang Nam Province's People's Committee, Huynh Khanh Toan, has said that the factory, which was built in Dien Ban Town in 2009, has to be relocated to the mountainous district of Nam Giang because it was causing severe dust, air and noise pollution in residential areas in and around the town.
The province has allotted 17.3ha in Hoa Village, Thanh My Town for the Viet-Phap Steel Co's new steel rolling mill and refinery. The new factory, expected to cost VND975 billion (US$43.3 million), would be located far away from residential areas, he said.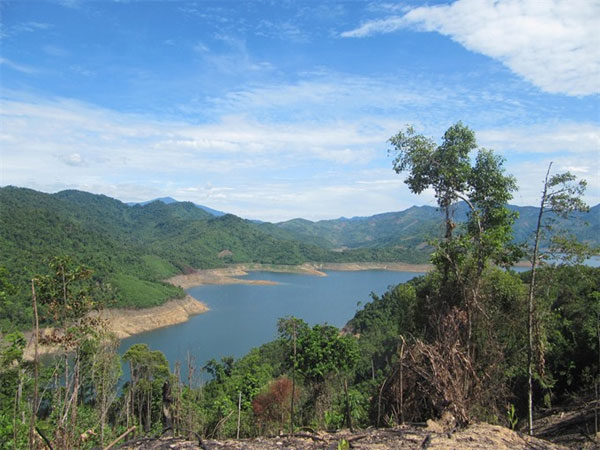 A section of Vu Gia-Thu Bon River system is seen in Quang Nam Province. Da Nang City raised worries on the development of a steel project in Quang Nam Province. 
The committee has also said the new steel project would only produce pig iron from steel scrap, using electric arc furnaces, discharging 19.5 cubic metres of water (for furnace cooling) each day.
However, Da Nang City's Chairman Huynh Duc Tho said the city was worried that the steel project, which has a capacity of 180,000 tonnes per year, would badly pollute the Vu Gia-Thu Bon River.
Hence a "serious" EIA should be carried out and the use of technology examined, he said.
He also said Quang Nam should share relevant information, including that of environment impact assessments of projects in the Vu Gia-Thu Bon River Basin, with neighbouring cities and provinces.
The pollution worries follow warnings about another steel project in the south-central province of Ninh Thuan, the $10.6 billion Hoa Sen Ca Na Steel Complex, with an annual production capacity of 16 million tonnes.
At many recent conferences, scientists and other experts have highlighted the dangers posed by this and several other projects, saying they could "destroy" the Vu Gia-Thu Bon River Basin, an invaluable resource for millions of people living in Quang Nam and Da Nang.
A total of 42 hydropower plants have been approved on the river, and more than 820 irrigation projects with 72 reservoirs have already been built in the river basin.
VNS