VietNamNet Bridge – The business sector in Viet Nam has serious doubts about the impact of the historic COP21 global climate deal on the country's environmental policies, according to a survey by the Economist Corporate Network (ECN).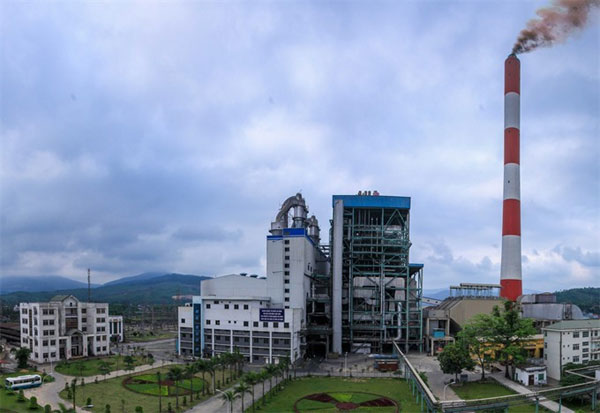 The Uong Bi thermo-electric plant, with a total capacity of 630MW, plays an important role in supplying electricity for the socio-economic development of northern Quang Ninh Province and the whole country. — Photo: VNA/VNS

Only 26.7 per cent of enterprises taking part in the survey believed there would be positive changes in Viet Nam's policies following the United Nations Climate Change Conference in Paris last year.
The figure was far below the 53 per cent and 42 per cent who believed sustainable shifts in climate policies would take place in the world and in Southeast Asian region.
On the other hand, about 26.7 per cent of enterprises in Viet Nam expressed doubts about possible changes: three to four times higher than those who responded negatively about ASEAN and global policies, respectively.
The survey, carried out in June and July this year and funded by Siemens, interviewed both public and private businesses operating across the Southeast Asian region, particularly in Viet Nam, Indonesia, Singapore, Thailand and Malaysia.
More than 20 per cent of those surveyed were big enterprises with revenue of at least US$10 billion. The survey was part of a bigger report the ECN released on Friday regarding the potentiality of sustainable energy in ASEAN, with the spotlight on Malaysia, Thailand and Viet Nam.
The report gave little explanation as to why Viet Nam's business sector held such a highly pessimistic opinion. But it cited Dragon Capital Director Gavin Smith as saying there were no policy changes yet to encourage investment in clean energy, despite high-level Government commitments to renewable energy.
Smith also said the monopoly of State-owned electricity groups was hampering private sector access to the national grid. Three State-owned behemoths, including the Viet Nam Electricity (EVN), the PetroVietnam (PVN), and the Viet Nam Coal and Mineral Industries Corporation (Vinacomin), now account for at least 77.6 per cent of national power generation, according to EVN's 2015 annual report.
Viet Nam and the whole ASEAN bloc are expected to enjoy fast economic growth of energy sector, at least in the near future.
Projected to have an average growth rate of 4.6 per cent over the next four years, ASEAN's energy consumption and greenhouse gas emissions are both expected to increase rapidly with strong economic development.
The ASEAN Centre for Energy forecasted that the bloc's annual average energy consumption growth rate would stand at 4.3 per cent from 2013 to 2035, while carbon dioxide emissions are projected to climb to more than 3,700 tonnes in 2035.
To meet such energy demands, ASEAN would look to fossil fuels if no major policy interventions take place, said the ECN report. Coal consumption would increase an estimated threefold in 2040, mainly for power generation, according to the International Energy Agency forecast.
Viet Nam would not remain unaffected by these projected trends. The country plans to generate at least half of its total electricity from thermal power in 2030, doubling from about 28 per cent last year.
"In 2030, energy demand in Viet Nam would triple. But the question is where the energy will come from," said World Bank senior energy economist Franz Gerner.
As the country was running out of domestic resources, he said, it would have to depend on coal imports from Australia and Indonesia, for example.
Reports earlier this year indicated the Vietnamese Government might reduce the number of new thermal power plants, for fear of future dependence on coal imports.
If Viet Nam wanted to halt thermal power development, international financing would be an "urgent priority" to fund renewable energy, the alternative option, the ECN report said.
VNS