VietNamNet Bridge - Fine dust, called the 'quiet human killer', can spread thousands of kilometers and cause environmental harm.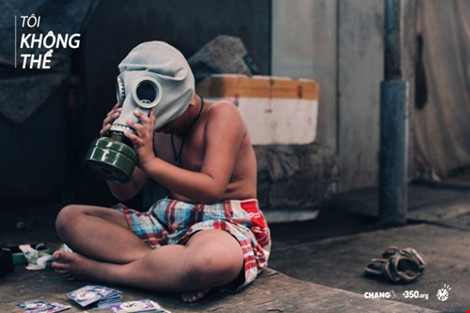 Experts from Germany at a workshop discussing environment monitoring capability held  several days ago issued warnings about the danger from fine dust in HCM City.
The expert said fine dust is generated from automobile and motorbike engines, and from wheel and brake pad abrasion.
The industrialization process has led to the establishment of more and more factories, as well as more industrial equipment and vehicles on the road. The factories and equipment produce more emissions, including dust. 
 Fine dust, called the 'quiet human killer', can spread thousands of kilometers and cause environmental harm. 
The experts said that HCM City has 3.2 times more pollution than Hamburg.
In the 1990s, WHO pointed out that fine dust is the most dangerous pollutant in the air. Unlike other pollutants, there is no permitted level for fine dust, because it is always dangerous to humans in different concentrations.
The particle of dust with the size of PM10µm can penetrate into the nose, while 2,5µm particle can reach the lung and nano PM (<0,1 µm) can enter the blood. With small sizes, it can weave its way into every part inside the body and cause diseases such as diabetes and metabolic problems, Alzheimer's, memory loss and heart disease. 
According to the United States Environmental Protection Agency (EPA), fine dust can spread very far, up to thousands of kilometers and affect neighboring countries.
In order to reduce fine dust, according to experts, the only solution is to reduce the number of automobiles and motorbikes in circulation. In addition, it is necessary to improve the quality of wheels and brake pads.
Experts also suggested developing public means of transport and other smart transport solutions. However, this still needs to be considered thoroughly. 
Meanwhile, northern provinces have been warned about the cross-border smoke and dust, including fine dust, from China, one of the world's most polluted countries.
The Institute of Meteorology, Hydrology and Climate Change, an arm of the Ministry of Natural Resources and the Environment, in a report released in late 2015 showed that the pollution concentration in winter in northern provinces is caused by mostly Chinese emission sources.
The survey conducted in nine provinces, including Hanoi, Vinh Phuc and border provinces showed that the cross-border effects from China accounted for 55 percent for SO2, 48 percent for NO2 and 30 percent for CO.
In January, when the northeast monsoon blows, the SO2 concentration in Lang Son, Lao Cai and Ha Giang is double that in HCMC.
CV