Prime Minister Nguyen Xuan Phuc has asked authorities of the Central Highlands province of Kon Tum to examine and report the case of deforestation and illegal timber transport in the locality before July 10.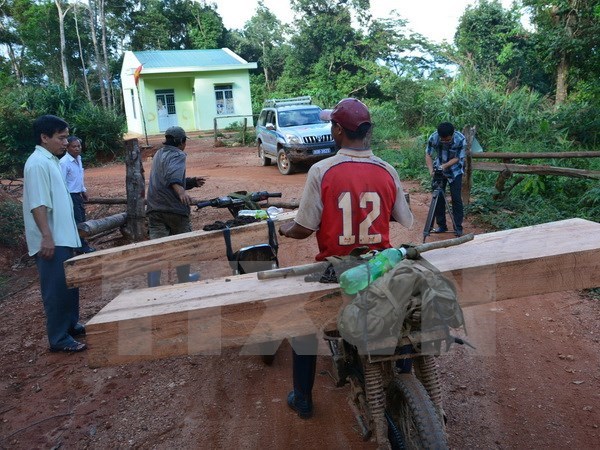 The request came on June 24 following a recent coverage by Vietnam News Agency's Tin tuc (News) paper and Vietnam Television which said the deforestation occurs in broad daylight in a plantation owned by Dak Glei forestry single member limited company.
The company's timber trucks even freely pass through the forest protection and management station.
During a working session in Dak Lak province on June 20, the PM demanded authorities of the five regional provinces completely end natural forest timber exploitation in any forms and banned the cultivation of agricultural plants in the forests.
He also asked local public security and army forces and People's Procuracies to investigate and prosecute any deforestation cases, even those cutting down only a tree in the forest.
VNA