VietNamNet Bridge - From 30 tigers in nature in 2011, Vietnam has only five tigers in the wild, facing risk of extinction, reported the World Wildlife Fund (WWF) on April 12.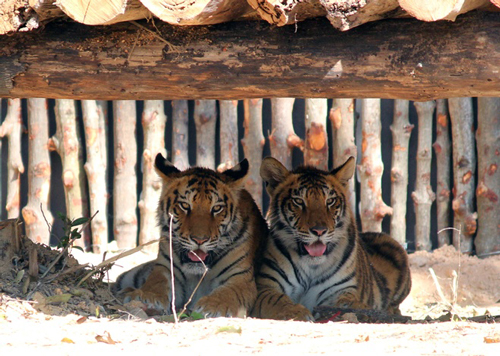 Tigers in captivity at a zoo on Phu Quoc Island. Photo: VNE
Notably, this goes against the common trend in the world in recent years, according to WWF.
Five years ago, according to WWF, Vietnam had about 30 tigers in the wild. If this worsens, Vietnam will only have tigers in captivity at zoos and parks in the next few years.
In the same situation is Laos, with only two wild tigers left, and Cambodia, where wild tigers are extinct. This is due to illegal hunting of tigers to make tiger bone glue.
In Southeast Asia, Indonesia has the largest herd of wild tigers with 371 heads, followed by Malaysia and Thailand with 250 and 189 heads, respectively.
According to figures from the WWF, there are a total of about 3,890 tigers worldwide, an increase of 690 compared to 2010. The largest number of tigers is in India with 2,226, followed by Russia with 433.
The tiger is classified as an endangered species according to the Red Book of the International Union for Conservation of Nature (IUCN) due to the risk of illegal hunting and habitat loss.
Vietnam lies in the distribution area of the Indochinese tiger. The region used to have hundreds of tigers living in the mountains and forest.
Established in 1961, WWF is one of the world's most prestigious non-governmental conservation organizations. This organization has funded 12,000 projects and has a network in over 100 countries.
The WWF's mission is to stop the degradation of the natural environment and build a future in which humans live in harmony with natureby conserving the biodiversity of the world.
Le Ha