The US will support Vietnam in making laws and policies related to wildlife trade and consumption in accordance with international standards and help build an alliance of ministries, localities and foreign organisations to educate young generations on the protection of wild animals.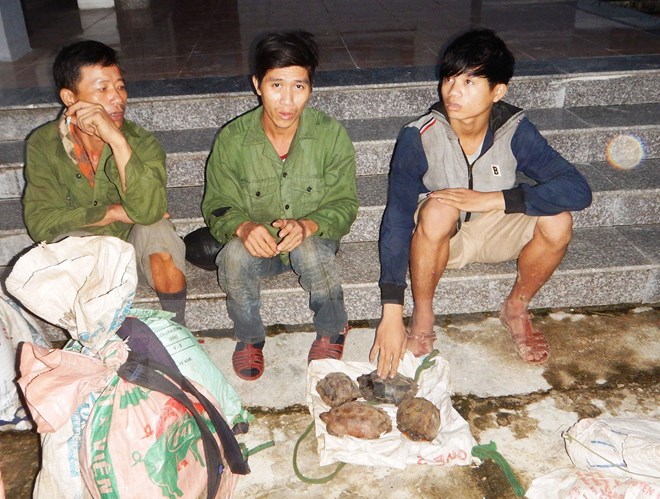 Men arrested for trapping wild animals.
The statement was made by US Ambassador to Vietnam Ted Osius in Hanoi on March 29, while attending a workshop to assess the efficiency of campaigns to change public perceptions and behaviour on wildlife trafficking and consumption in Vietnam, co-organised by the US Agency for International Development (USAID) and the Freeland fund.
According to him, wildlife trading is a high-profit business which threatens many species in the world.
Vietnam needs to act more strongly against the crime, as the country is one of the hotspots for wild animal consumption, he suggested.
At the event, Nguyen Thi Van Anh from the Bio-diversity Conservation Department under the Ministry of Natural Resources and Environment shared her office's experience in implementing the "Wildlife Consumption in Vietnam" (WLC) and the Asia Regional Response to Endangered Species Trafficking (ARREST) projects.
She emphasised the necessity to increase inter-sectoral coordination, encourage the involvement of the private sector, strengthen the enforcement of laws and policies, and popularise effective initiatives in the fight against illegal wildlife trafficking.
VNA