Nearly 11,000 ha of natural forest which was allocated to local people in the Central Highlands Province of Dak Lak has suffered serious deforestation, said the provincial Department of Agriculture and Rural Development.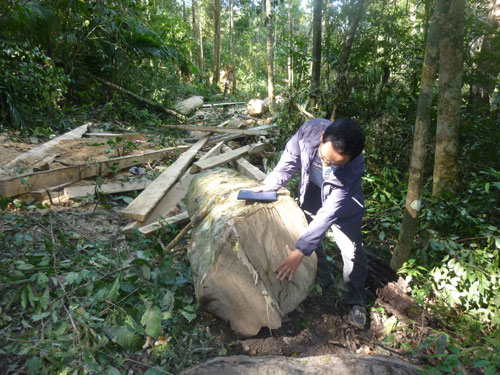 Areas of forest in Krong Bong, Ea Sup and Buon Don districts were damaged by the forest holders themselves.
According to the department, before allocating the forests to locals, they were exhaustedly exploited by forestry companies. Locals could not make profit from the forest immediately.
Planting trees takes time but yields low profits, so many farmers cleared the forest for other agricultural crops or illegally sold their forest-land to other people.     
There was also lack of incentive policies to help forest farmers to live on forestry production, said the department.
To overcome the situation, local authorities decided to halt the allocation of forests to locals in the province.
Districts have been asked to strengthen measures to protect the forest.
The province has also suggested that the Government and related ministries review and adjust shortcomings in policies of forest allocation so as help farmers to benefit from the forest.
VNS