The Central Highlands province of Gia Lai has implemented a number of measures to make the Kon Ka Kinh National Park become a biodiversity reserve hub in accordance with environmental protection and ecological tourism.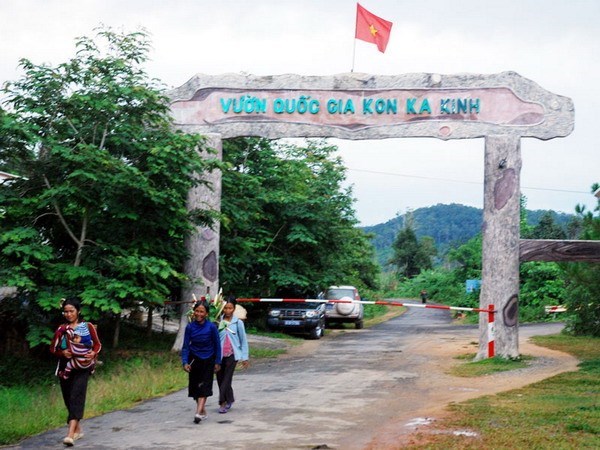 Aside from investing in infrastructure and equipment serving the park's management, provincial authorities have focused on community-based management to protect forest resource and biodiversity while raising public awareness of environmental protection among the local community, especially young generation.
In the park's buffer zones, about 450 ethnic minority households have voluntarily agreed to manage and protect over 11,000 hectares of forest.
Apart from paying fees to protect forests, the park's management board has assisted those households with financial aid to build social welfare facilities and improve production capacity.
Last year, each village in the buffer zone received 40 million VND (1,750 USD) to buy seeds and fertilisers to serve the 2015-2016 crop.
Located in the northeast of Gia Lai, the Kon Ka Kinh National Park stretches over 42,000 hectares, more than 33,565 of which are covered by natural forests that lie 1,748 metres above sea level.
The park is home to over 1,000 flora and 351 fauna species; many of them are listed in the Vietnam Red Book.
With its favourable natural conditions and mild climate, the park offers ecological tours and cultural festivals to visitors, thus improving local livelihoods.
VNA