Twenty traditional craft villages that were identified as Ha Noi's worst polluters will receive Government funds totaling VND100 billion (US$4.5 million) to build wastewater treatment systems by 2020.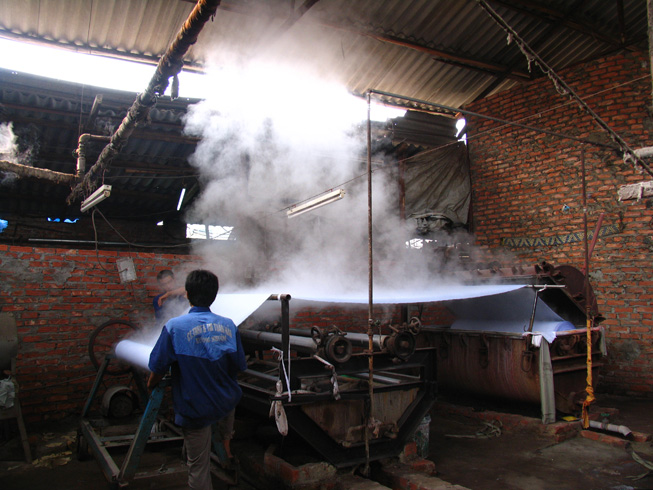 The list encompasses traditional craft villages that specialise in processing farm produce in the districts of Hoai Duc, Thanh Oai and Tu Liem.
According to the Ha Noi Centre for Environmental Monitoring and Analysing, a thousand cubic metres of wastewater from village processing farms directly discharge into the environment without treatment on a daily basis.
It causes serious pollution to the air, land and water surrounding the villages and threatens local residents' health.
The move, following a capital plan recently signed by Vice Chairman of the capital People's Committee Vu Hong Khanh, aims to gradually curb pollution triggered by traditional craft villages in the city over the next five years.
The city's environment sector plans to conduct surveys from 2016-17 and classify traditional craft villages into eight groups that process food, make handicraft products, recycle waste and slaughter animals and poultry.
Based on the classification, the city will compile detailed programmes to minimise pollution caused by each type of traditional craft village.
Statistics from the capital Natural Resources and Environment Department show that the city now has up to 1,350 traditional craft villages.
Director of the environment department Nguyen Trong Dong said during a conference held last Wednesday to announce the sector's 2016 plan that it aimed to finish a roadmap to remove polluters from residential areas by June.
Dong also said the department would hasten the process of building three wastewater treatment plants in Hoai Duc District and continue to deal with pollution in the rivers of To Lich, Kim Nguu and Nhue.
VNS