VietNamNet Bridge – Four bears, which were being kept captive in bear bile farms in the north-eastern Quang Ninh Province's Ha Long City, were rescued by the Animals Asia organisation yesterday, Oct 21.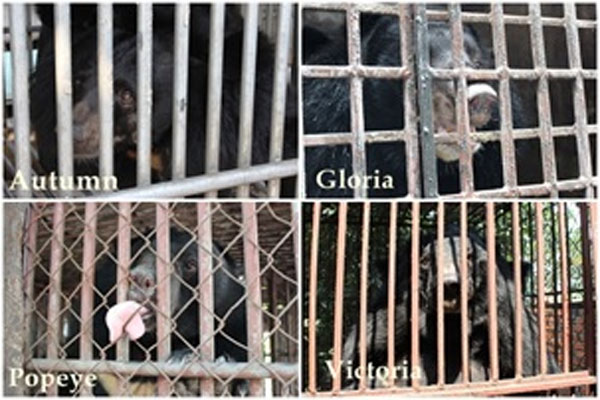 Photo shows 4 captive bears are rescued yesterday. — Photo AnimalsAsia 
The bears have been sent to Tam Dao National Park's Viet Nam Bear Rescue Centre. They will live there with 139 other bears previously rescued from the bile trade.
The organisation will rescue four more bears in the province today.
Only one bear would then be left to rescue in Ha Long City, as the bear bile breeder in Uong Bi District has refused to hand it over, Animals Asia said.
With the rescue of the bears, the province has moved closer towards ending the practice of keeping bears captive for commercial purposes, as per an order of the Deputy Prime Minister in March, the organisation said.
Animals Asia has rescued 32 captive bears in Quang Ninh and eight in other provinces since early this year.
The latest statistics of the Viet Nam Administration of Forestry show that the number of bears being kept in captivity in the country has dropped from 2,000 last year to 1,245 this year.
VNS