Fifty highly-polluted craft villages across Hanoi will be helped with waste treatment between now and 2020, according to the municipal Department of Industry and Trade.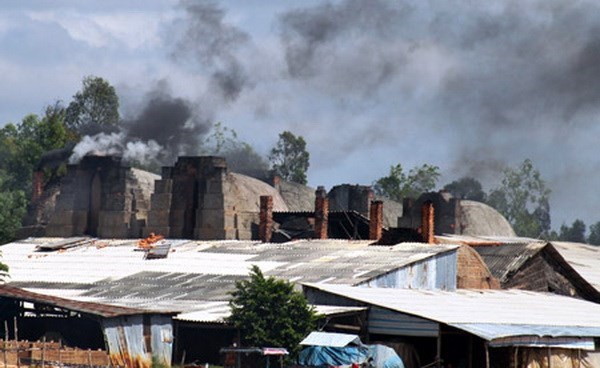 The most polluted villages are operating in farm produce processing, iron and steel, pottery, mechanical engineering and garment making. 

Almost all craft villages do not have facilities for production solid waste collection and wastewater treatment. Surveys showed all wastewater samples from craft villages surpassed the permitted levels of pollution in at least three categories. 

In 2010-2015, Hanoi carried out wastewater treatment projects in several communes of Hoai Duc, Quoc Oai and Thanh Oai districts. 

The city also piloted a model to treat wood dust at Van Ha craft village in Dong Anh district, and launched the 5S (sort, set in order, shine, standardise, sustain) project at Thanh Thuy commune, Thanh Oai district, among others. 

This year, construction has started on concentrated sewage treatment facilities at seven industrial clusters. Nine others will follow suit. 

Under the new rural area building drive, suburban communes are dealing with environment pollution especially at craft villages. 

Hanoi now has 1,350 craft villages, accounting for 67 percent of the country's total craft villages. Craft villages in Hanoi create stable incomes for over one million workers.
VNA