VietNamNet Bridge - The Vietnam Clean Energy Association (VCEA) has proposed raising the environmental fee on coal and oil to encourage the development of renewable energy and prevent the overexploitation of fossil fuel.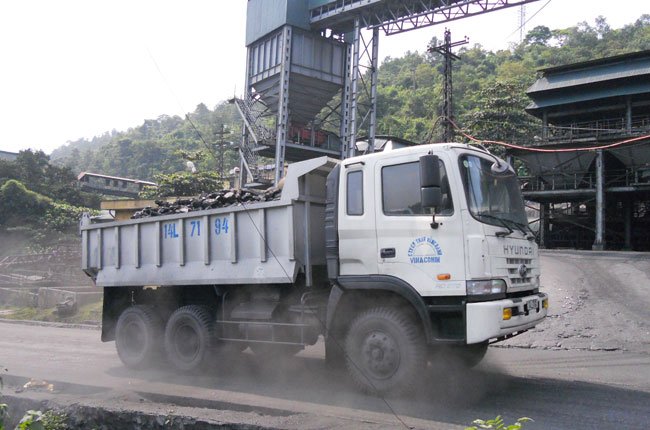 VCEA will submit to the Prime Minister a plan on renewable energy development with two important points – raising the wholesale prices of electricity from renewable energy sources and raising the environment fees on coal and oil exploitation.
VCEA  chair Ta Van Huong noted the proportion of electricity generated from renewable sources in Vietnam was 'too modest' and 'insignificant'. 
Huong said Vietnam needs to follow an action plan on renewable energy development right now, if it wants to raise the proportion of electricity from renewable energy to 4.5 percent of the nation's total electricity output by 2020 and to 6 percent by 2030.
"It is necessary to raise the prices of 'clean electricity' as the first thing that needs to be done," Huong said.
"If we don't find the solutions to reduce the fossil fuel exploitation and push up the production of clean energy, the environment will be destroyed," he warned. 
"The tax and fee imposed on coal and oil exploitation are not high enough to reach that goal, while natural resources are getting exhausted," he added.
The clean energy association plans to propose to have a meeting with Deputy Prime Minister Hoang Trung Hai where it will suggest solutions, so that the government can create policies on encouraging clean electricity.
Under Decree No 74, crude oil exploiters have to pay VND100,000 in environment fee for every ton of crude oil exploited. 
The fees are VND50 per cubic meter of natural gas and coal gas, and VND6,000-10,000 per ton of coal of different kinds.
The money collected from miners will be used to settle environmental problems in the localities where the exploitation activities are carried out.
The Quang Ninh coal basin with reserves of 3 billion tons has been exploited over the last 100 years. Vietnam also has other coal basins such as Thai Nguyen, Song Da, Nong Son and Song Hong.
However, scientists affirmed Vietnam is not rich in energy minerals. Its coal reserves are big, but it has become more and more difficult to exploit coal. The Red River coal basin is forecast to have huge reserves of hundreds of billions of tons. However, it is located thousands of meters underground. 
While fossil energy is limited in Vietnam, the potential in renewable energy is great. Wind energy, for example, is believed to generate 500-1,000 kwh per square meter per annum.
TBKTSG