VietNamNet Bridge – Rhino horn syndicates may have replaced Vietnamese couriers with white South Africans to courier the illegal horns on commercial flights from Africa to Asia because of courier profiling.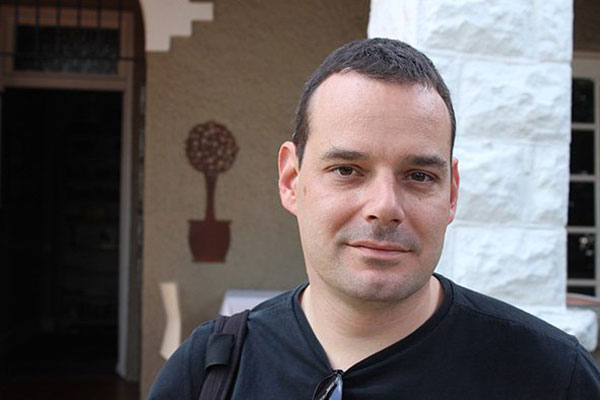 South African journalist and author Julian Rademeyer. He says syndicates treat rhino horn couriers as expendable depending on how much they are worth to them – Photo: Mic Smith
Anti-wildtrade NGO TRAFFIC's rhino and elephant specialist Tom Milliken has speculated that the syndicates may have stopped using Vietnamese students to carry contraband horns in their airplane luggage because they would come under too much suspicion at customs.
He says between 2004 and 2012 several Vietnamese students registered to study within South Africa have been arrested trying to traffic rhino horn out of the country's international airports on return to their homelands.
The Vietnamese students have been enrolled at various universities in South Africa including Nelson Mandela Metropolitan University in Port Elizabeth and the University of Cape Town.
"The Asian syndicates recruit and orchestrate the movements of a highly fluid network of couriers and "mules" to move rhino horns out of South Africa," Milliken said.
"A large proportion of this activity appears focused on air passengers travelling from southern Africa to Southeast Asia."
Julian Rademeyer, who wrote "Killing for Profit: exposing the illegal rhino horn trade", however said Vietnamese couriers are still taking out rhino horn from the Mozambique capital of Maputo on commercial airlines. Other countries in Southern Africa are also jumping off points for rhino horns to go to Asia.
He said the syndicates that survive are very adaptive and treat couriers like cannon fodder.
When couriers get arrested "they are written off as an inconvenient business expense", the award winning investigative journalist said.
He said many Vietnamese syndicate operatives have moved to Mozambique where they have protection from Mozambique authorities and less risk of getting caught than South Africa.
He said some Vietnamese syndicate members, however, are still operating in South Africa mainly in Johannesburg or the capital Pretoria.
They are part of a small Vietnamese community and there is evidence they moved to South Africa to trade illegally in rhino horn.
Rynette Coetzee, who is Senior Field Officer in Wildlife in Trade for Endangered Wildlife Trust (EWT) in South Africa and has attended several court hearings for Vietnamese couriers, said, "They might be students with debts or they could have family members who are gamblers.
"These are the types of people who are approached by the middlemen."
Very often couriers are poor and they may not even know what they are carrying, she said, so the courts may take those circumstances into consideration when sentencing.
Mic Smith
SGT