Fishermen in the southern province of Bac Lieu's Dong Hai District on Sunday caught a whale weighing more than 250kg.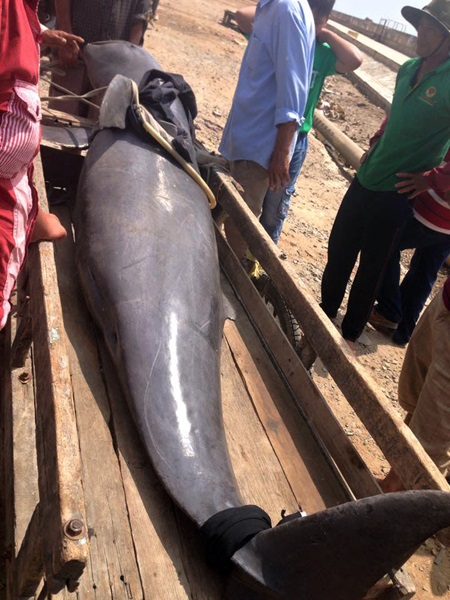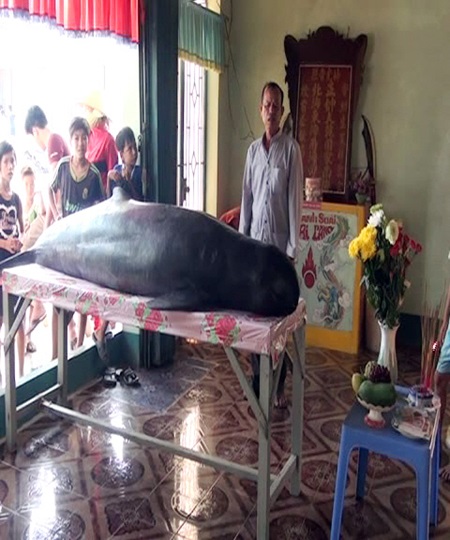 A ritual was held in accordance with the local tradition to worship the whale.
According to the family of fisherman Ho Xuan Banh, the owner of the fishing vessel that caught the creature, they were fishing at about 10am on the Gia Cao territorial waters in the southernmost Ca Mau Province, when they found a dead whale entangled in their net.
They immediately stopped all fishing activities, and brought the creature ashore to the Nam Hai Whale's Temple in Ganh Hao Town for worship in accordance with the local rituals.
The Nam Hai Temple managers later confirmed that it was a humpback whale with a blow-hole and a horizontal tail.
The whale was 2.33m long, 1.2m wide and weighed more than 250kg.
A representative from the Nam Hai Temple management board said that after the initial worship rituals, the whale's body will be preserved with chemicals for the worship customs of local residents, and will be exhibited at the temple's display house. 
VNS