VietNamNet Bridge – Vietnam is thought to be the biggest rhino horn market in the world, with a rhino horn processing village in the north still operating.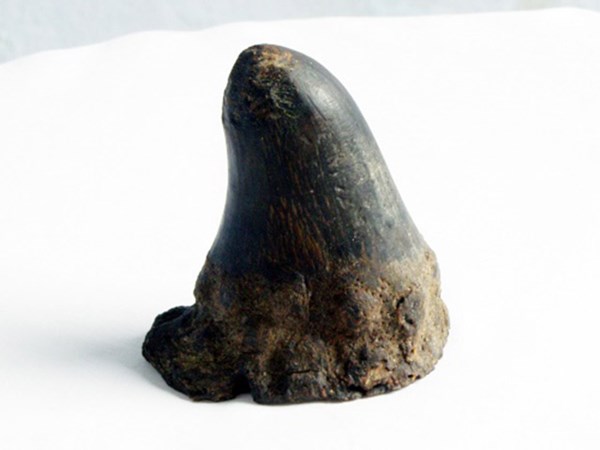 There are no official statistics about the scale of the Vietnamese rhino horn market. Only small-scale surveys about the market have been conducted by environmental organizations.
Duong Viet Hong from the Wildlife Conservation Society said four surveys of 600-1,000 people in urban areas, where the demand for rhino horns is the biggest, were carried out in 2013-2014.
Only 2.6-5 percent of those polled said they had used rhino horn, while 17 percent said they would use rhino horn in the future. The figures showed that the popularity of rhino horns has not diminished.  
In Vietnam, people use rhino horn not only to cure diseases, but also to show off that they are in the upper class in society, the survey found.
Some of them buy rhino horns just for "peace of mind", others keep rhino horn, together with gold, diamond and gemstone, as assets. One kilogram of rhino horn on the black market is sold for $60,000.
The price of rhino horns varies, depending on their origin. Horns from Asia, where only a few dozen rhinos still exist, are more expensive than those from Africa, where thousands of rhinos live.
Hong of WCS said the organization had carried out an investigation at a craft village in the north, where many households were making a living processing rhino horns.
"We have evidence – images – of the transport of rhino horns, processing and selling," Hong said. "Some processors even said that they receive two rhino horns a week. They said if we want jewelry made of rhino horns, we just need to pay a deposit and get delivery after two days only."
The investigators found that most of the customers who buy rhino horn from the village are from China.
"We have reported about the village to state management agencies and we believe they will conduct an investigation to clarify the case," Hong said.
According to Hong, police have found that most of the rhino horn trafficking cases discovered globally since 2006 involved Vietnamese, Chinese or the Vietnamese community in Eastern Europe.
Experts said that the demand for rhino horns comes mostly from Asia, including Vietnam, China and Thailand.
In the past, hunting wildlife to get horns was considered a sport in South Africa. However, in 2013, the country prohibited Vietnamese to hunt there after realizing that Vietnamese came to South Africa not for sport but for rhino horns.
An analyst said he believes that China, not Vietnam, is the largest rhino horn market in the world. However, he said the demand in Vietnam is also very high.
"Vietnam spent $10 billion in 2013 to import luxury items. And I think Vietnamese are willing to pay big money to import rhino horns," he said.
Dan Viet