Pupils of different grades in a mountainous commune of Thanh Hoa Province have to sit in the same classroom due to a shortage of classrooms.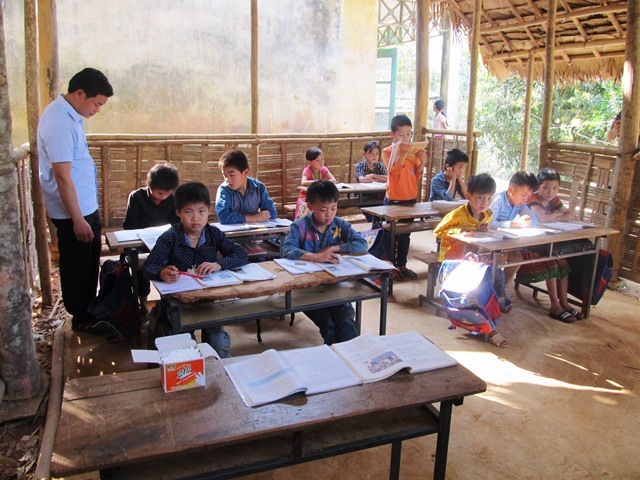 They live in Say Village in Trung Thanh Commune, Quan Hoa District.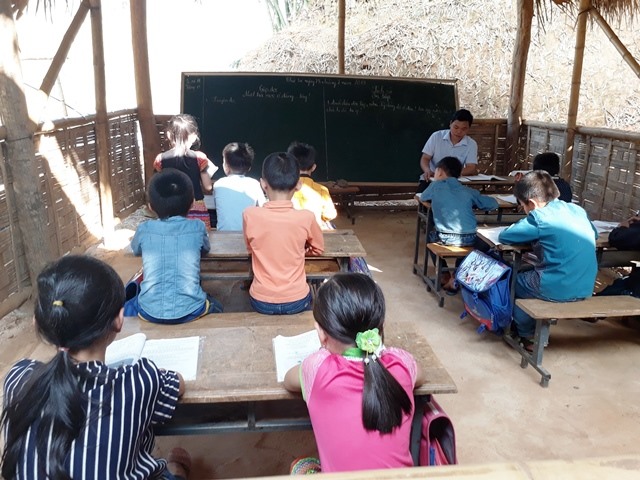 It is about 10 kilometres from Say Village to the centre of the commune, so Trung Thanh Primary School had to set up a branch in the village so that local children do not have to travel so far to their class.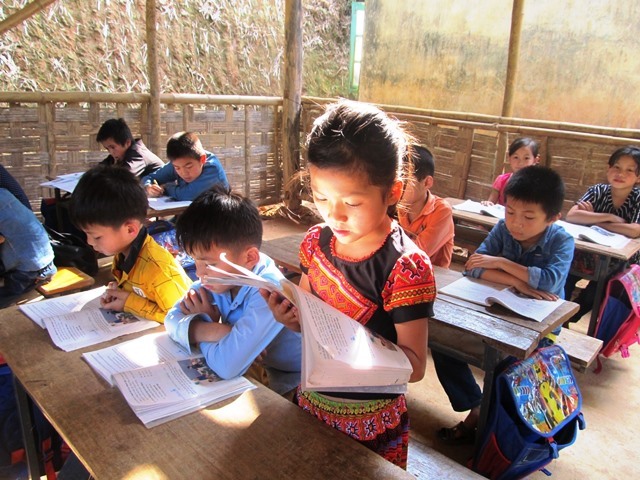 The village has 34 primary pupils, however, due to the classroom and teacher shortage, first and second graders and third and fourth graders share the same classroom. Only grade 5 pupils have their own classroom.
The classrooms are dilapidated tents built from bamboo. In the winter, teachers and pupils need to make a fire to feel warmer. When it rains heavily, pupils and their school bags often get wet.
The blackboard is divided into parts for grade 2 and the other for grade 3.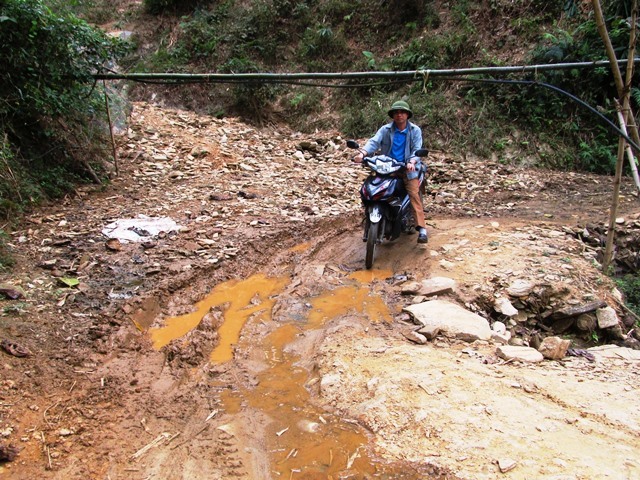 The road to the classrooms in Say Village
Dtinews