VietNamNet Bridge – An intensive training course for French teachers and managers, chiefs and communication specialists at French teaching centres and universities in 12 countries in the Asia-Pacific began yesterday at the HCM City University of Paedagogy.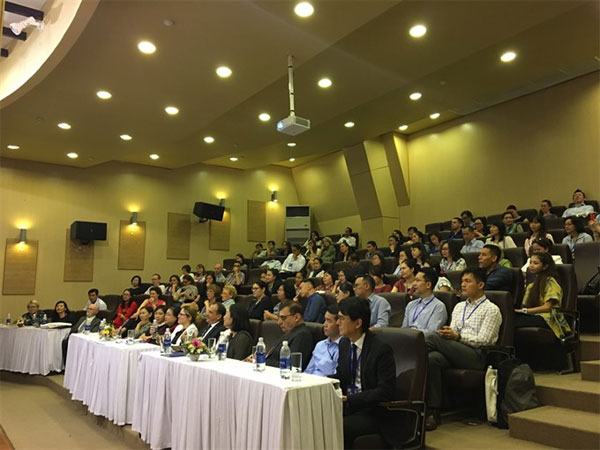 A training programme for French teachers and others in 12 countries in the Aisa-Pacific began on Monday including at the HCM City University of Paedagogy.- VNA/VNS Photo Thu Hoai
The five-day BELC (Bureau pour l'Enseignement de la Langue et de la Civilisation Françaises) programme will train them in advanced methodology to improve the French language teaching quality.
The attendees will also be updated on management methodologies.
The programme is being run by the French Ministry of National Education, Higher Education and Research's Centre International d'Etudes Pédagogiques (CIEP).
This is the first time Vietnam is hosting the programme, CIEP's Juliette Salabert said.
The BELC programme would also focus on development of communication based on the set of quality criteria, and French faculties in various countries, she added.
The French consul general in HCM City, Vincent Floreani, said the programme is among the activities to mark the 45th anniversary of Vietnam-France diplomatic relations.
Source: VNS