VietNamNet Bridge - Today, parents believe children need to learn about the value of money and how to spend it.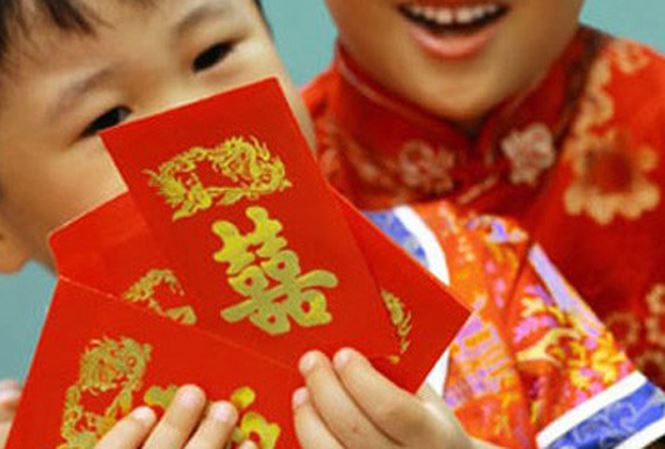 Many Vietnamese parents teach their children the value of banknotes when they are at preschool
Vu Thu Huong from Hanoi University of Education said she taught her children the value of banknotes when they were at preschool. Huong, a respected education expert, gave the children photocopies of banknotes.

"There is a rule applied all over the world that banknotes with higher nominal value will have bigger size. After a period of playing with copied banknotes, children get familiar with money," she said.

Nguyen Trong Hung, chair of HOS Preschool in Hanoi, also said his children learned about the value of money at the age of five.

And Nguyen Chi Binh, CEO of Rewat Group in Hanoi, said his daughter became familiar with money when she was four years old.

"Previously, parents thought children may become corrupted if they know about money too soon and try to make money. But I think this is a necessary life skill in modern times," he said, adding that life skills a vital part of education.


Today, parents believe children need to learn about the value of money and how to spend it.
Binh thinks small children also need to understand money because it is an important skill like telling time or driving a bicycle.

"It should be practiced as soon as possible," he said.

Binh began 'lessons' about money by bringing children with him to buy breakfast. They then could later buy snacks or food on their own.  

When haggling about prices, children can practice the four basic operations of addition, subtraction, multiplication and division as well.

Huong from the Hanoi University of Education agrees that parents need to talk about the real value of money. She often brings her 2-year-old child to the market with her.
 
Her child was also taught how to save money at a very young age. "My child was allowed to go to the supermarket with parents and buy things with her money. We only gave advice to her on what to buy, but we did not make the decisions," she said.

However, other parents have a more 'conservative' attitude. Nguyen Quynh Hoa, a parent in Hanoi, said childhood is the time for play. "If they (children) are busy thinking about how to earn money, they will become people with a certain character," she said.
RELATED NEWS
Experts: Vietnamese youngsters need better life skills
Life skills programme to be expanded at preschools, primary schools
Thanh Lich