Teachers in the mountainous areas of Quang Tri Province visit every household to persuade pupils to go to school after Tet Holiday, and this year, they are also giving out lucky money as motivation and support.
Every teacher at Huong Phung Primary School was sent out to visit pupils' houses and gave lucky money to pupils with an especially-difficult background. Nguyen Thi Nhi said she visited 15 pupils, who are of ethnic minority, since yesterday.
There are many reasons for pupils to stay home including parents needing children to help with field work as well as many not wanting to walk the far distances to school through mountains and streams.
Nguyen Mai Trong, head of Huong Phung Primary School, said they had 653 pupils of which 417 pupils are Van Kieu ethnic minority people. Thanks to teachers, 99% of the pupils returned to school on February 21. Giving lucky money is a way to support pupils and help them understand more about the Lunar New Year of Kinh people who constitute a majority of the population. 
According to Nguyen Van Duc, head of Huong Hoa District Department of Education and Training, they sent official documents directly to local schools in order remind pupils to return to school. They also requested that the schools to give support to disadvantaged pupils.
"The schools will report the results tomorrow. We'll have to contend with schools that have a low return rate," Duc said.
Teachers at Huong Phung Primary School visit pupils after Tet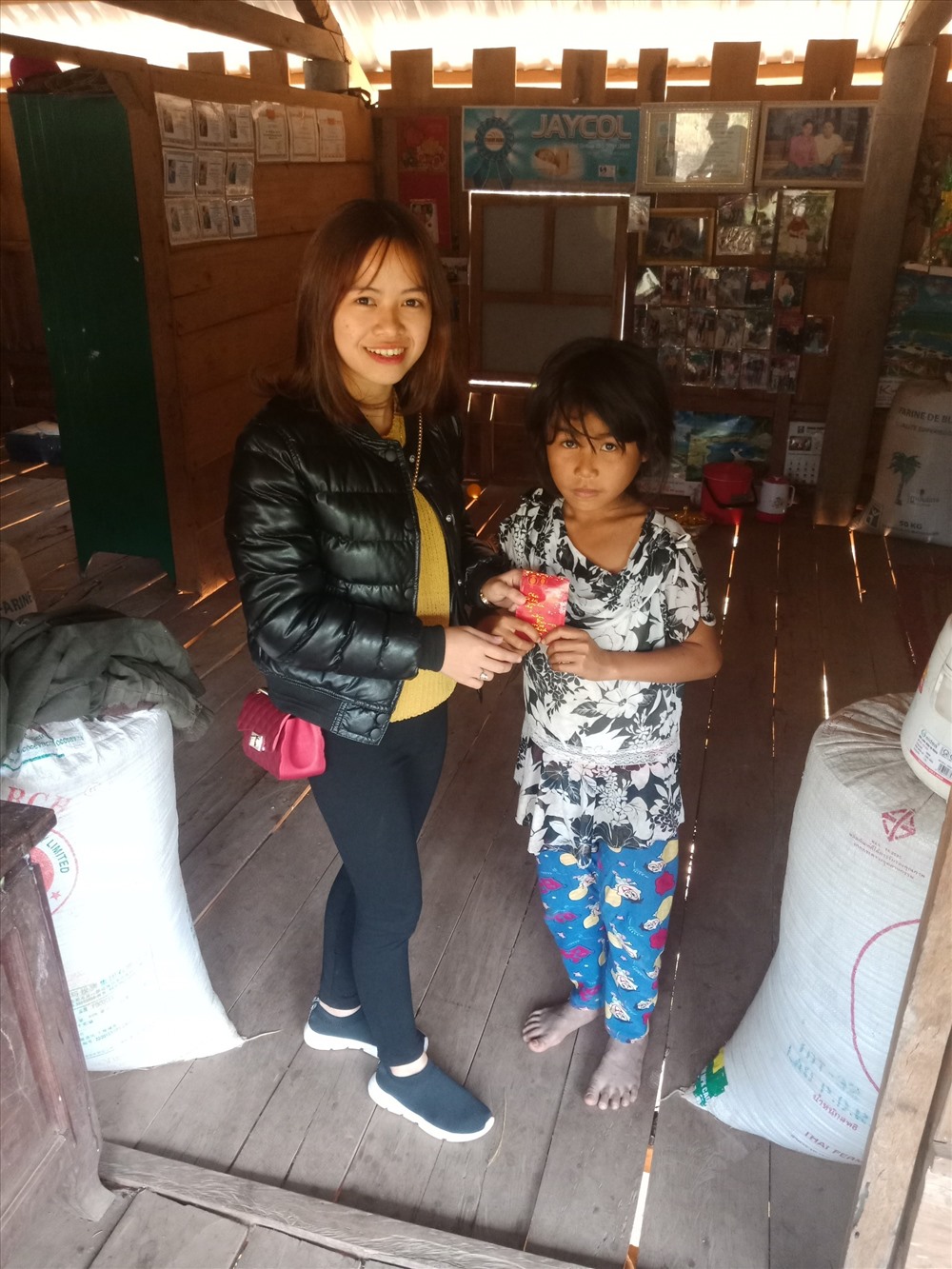 A young teacher visit and gives lucky money to a pupil in Huong Phung Primary School
Lao Dong/Dtinews