VietNamNet Bridge – Dr Le Quan, deputy minister of Labour, Invalids and Social Affairs, speaks to the newspaper Giao duc Viet Nam (Viet Nam Education) about his idea of a good Law on Higher Education.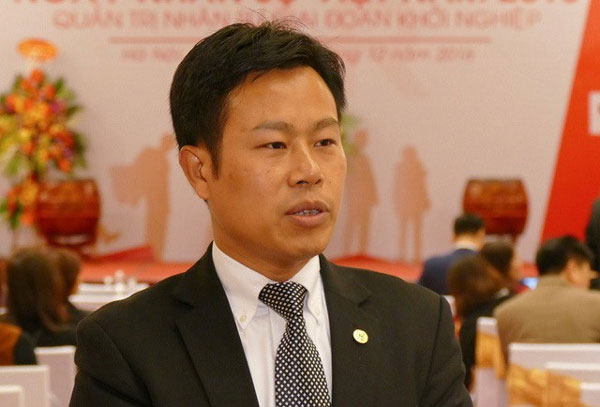 Dr Le Quan, deputy minister of Labour, Invalids and Social Affairs. — Photo dantri.com.vn
Do you have any comments on the latest draft Law on Higher Education by the Ministry of Education and Training?
I would say the draft law this time reflects the Ministry of Education and Training's willingness to embrace all suggested ideas from concerned agencies on the previous versions of the draft law. All changes reflect the requirements of two tiers: administration within the university and state management towards tertiary education.
The revised law basically solves the main obstacles and challenges in the course of university development. The revised law also provides conditions for universities to make decisions on their syllabus, human resources and financial plans.
In the draft law, universities are given autonomy to define their training missions and development path. Do you have any comments on the new autonomy given to universities?
Stratification in universities is only used for State management. In other words, only universities wanting to receive the Government's financial support will apply to be candidates in the stratification list. Of course, the university ranking process will be conducted by a non-governmental organisation, not a government agency. So, universities wanting to join the list must have good reputation and "trade mark" in society.
Universities with autonomy are free to define their missions and development path. However, this doesn't mean that they can do anything they want. Of course, their main missions are to train students, to conduct scientific research and transfer knowledge to their students while carrying out their community tasks.
Of course, these universities are given the right to rank their priorities for each stage of development. The ranking will also depend on their clients' demands.
Last but not least, these universities are also subjected to quality control from the Ministry of Education and Training.
Quality control is an important measure which is closely associated with responsibility and accountability of all universities – be them private or public.
Will you please explain the Government's investment policy on Tertiary Education in the future Law on Higher Education?
Having a good investment policy on tertiary education is a matter of life or death. We deem it necessary to make a change in the current budget allocation to universities and colleges. Of course, the future law should come up with specific criteria in the State budget allocation to each university depending on their quality and assignments given by the State.
In addition, any universities with a good contingent of outstanding scientists should receive more investment.
Do you support the idea that the new higher education law should give universities the right to decide their tuition fees?
Tuition fees are a very sensitive issue. In my opinion, the amount of tuition must correlate to the quality of training the students will get. However, tuition fees levied by universities should not differ too much as their majors are not so different. In a nut shell, I advocate the idea of setting a high tuition fee. As a result, the students will have to think twice before choosing which universities they want to attend or which major they want to study.
All in all, we should not worry much about the issue of high tuition fees as this is an issue which is subject to State supervision and checked by the State Audit Agency.
What we should do right now is to develop a policy on giving scholarships to talented students and students in special circumstances.
What's your expectation from this draft Law on Higher Education?
Satisfaction from the general public, the quality and living conditions of university lecturers will improve!
Furthermore, the law will be able to eliminate the idea of "learning for the sake of learning". In addition, the law should be able to stop unqualified universities. 
VNS