VietNamNet Bridge - E-learning or online education appeared in Vietnam 10 years ago, but has only been flourishing in the last three years.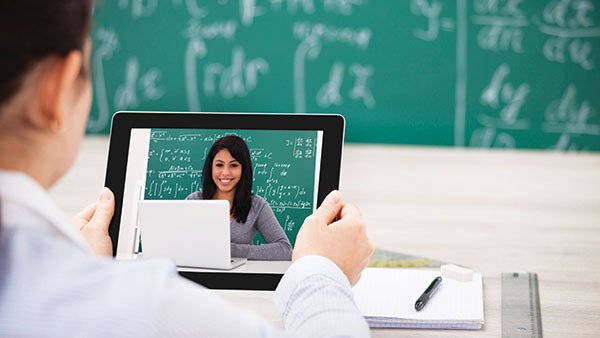 Hoa, an administrative officer at a privately run construction company in Hanoi, wanted to leave to work for a foreign company and needed to practice English skills. Going to a foreign language center in the evening was not a good choice, as she would not have time to take care for the kids. 
Finally, she decided to learn English with Livemocha.vn, a website which teaches English online. She felt satisfied with her choice which allowed her to both improve her English and supervise her kids' self-study at home.
The potential of online training in Vietnam is great. In remote areas, the training quality remains problematic and e-learning would help.
According to Hoa, the tuition at Livemocha is not as expensive as traditional training courses. The tuition is VND250,000 for three months, VND400,000 for six months and VND600,000 for the whole year.

Nguyen Trong Tho, co-founder of Unica, an online training academy, confirmed that the demand for e-learning has been increasing rapidly. Many lecturers give lectures via video clips to serve millions of people and their income from online lectures is much higher than the income from physical classes.

Le Dang Khuong, the founder of Dodaihoc.com, also commented that the potential of online training in Vietnam is great. In remote areas, the training quality remains problematic and e-learning would help.

The demand has also increased from businesses, which now tend to apply e-learning for training their staff because the method is less costly than traditional training methods. One business needs to spend only VND20 million a year to buy an online training course for its staff.

Unica cited statistics as reporting that 8 percent of businesses globally apply e-learning solutions. The online training market is poised for a growth rate of 17 percent in 2017. This is also a growing tendency in Vietnam.

Pham Minh Tuan, managing director of Topica, an online education complex, predicted in the next 10 years, 50 percent of Vietnamese students would follow some online training courses at school.

Hocmai.vn, the 10-year old online training website in Vietnam, has reported that the number of registered members has reached 3 million, an increase of 1 million compared with early 2016.

Meanwhile, E-learning Center of the Hanoi Open University has 7,000 students following e-training. 

Though saying that Vietnam is a potential market, investors complain they are meeting many barriers.

According to Le Thong Nhat, the founder of BigSchool.vn, many parents still believe that teaching is effective only with real classes and teachers. 

Meanwhile, the majority of Vietnamese have the habit of using apps and software free of charge and don't want to pay for online training courses.
RELATED NEWS
Online education: which model can succeed?
It's time for e-learning to boom in Vietnam
Le Van