VietNamNet Bridge - The HCMC National University earns VND180-200 billion a year from technology transfer deals. However, in most cases, the transfer is conducted in unofficial way; thus, the revenue is not commensurate with the real value.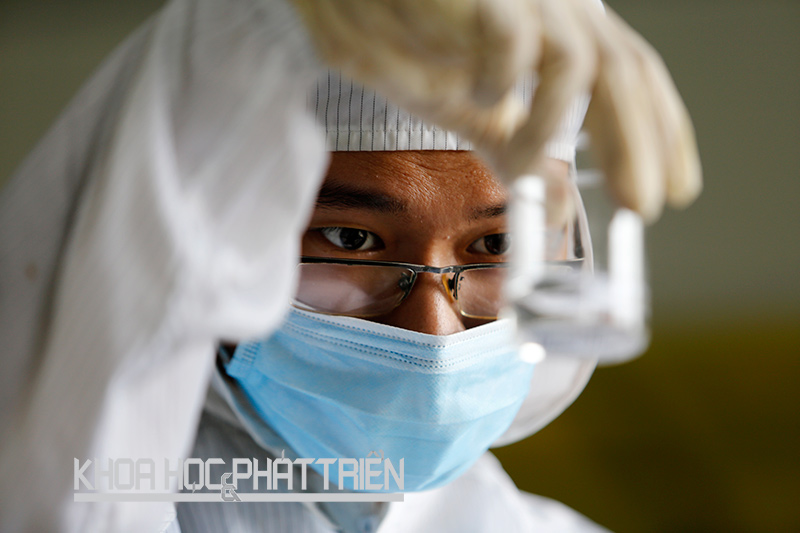 Huynh Quyen, director of the Intellectual Property & Technology Transfer Center under the HCMC National University, said this is a common situation of many universities in Vietnam. 
HCMC University is well known for its microchips – 8 bit, 32 bit microchips and peripheral IP core for chips designed by its ICDREC (Integrated Circuit Design Research & Education Center).
ICDREC has recently transferred the technology to Senvi Company for VND6 billion. Prior to that, it transferred to VHES VND3 billion. 
To date, ICDREC has earned VND68 billion from technology transfer and VND31 billion from the production and supply of devices based on technology.
In most cases, the transfer is conducted in unofficial way; thus, the revenue is not commensurate with the real value.
The problem, according to Quyen, is that ICDREC contributed its technological products to form new businesses. 

"Most newly set up businesses are fledgling with no or low revenue," he said.

He went on to say that the unauthorized use of technology is now quite common, while businesses don't highly appreciate R&D activities, so they tend to undervalue research results. Some businesses want to approach Vietnam's technology, but there are complicated procedures on technology transfer. 

This explains why profits from technology transfer through the official transfer of intellectual property remain modest and most of the transfer deals are conducted through unofficial ways: scientists and research teams contribute their research works or technological products to form new businesses.

Vu Van Tich from the Hanoi National University also said many inventions have been created in the school, but only a limited number have been transferred to businesses.

In general, university research activities comprise four steps: research & exploration, research and development, research and trial production in technological incubators and product commercialization.

"Almost no school in Vietnam can implement all the four steps," he said.

Also according to Tich, the State funds scientific research projects, but it cannot get benefits from the projects.

"Scientists carry out research with the state's money. But the results of the research are used by the businesses set up by their wives or brothers," he explained.

Commenting about the fact that research results have to be transferred through unofficial ways, Tich said Vietnam still doesn't have a reasonable policies to encourage the transfer. There are still many problems in the laws, especially the Law on Public Servants and Officials.

"In order to solve this, I think at first it is necessary to build an organizational model, then create a mechanism to promote intellectual property to form a science and technology market," he said.
RELATED NEWS
Budget for research at universities dismally low
National scientific research program produces outstanding achievements
Thanh Mai