The Ministry of Education and Training has required education departments, institutes and post-secondary educational institutions to review priority students and localities to adjust bonus points in national high school examinations and admission procedures at colleges and universities.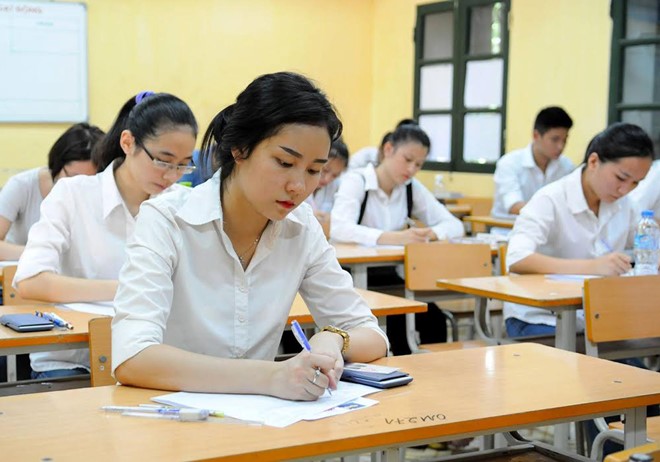 Bestowing bonus points on students winning national or international contests and those coming from remote localities has been a controversial issue, with many saying that such a generous policy gives unfair advantages to such students when taking the exams.
In fact, many priority candidates with lower scores have been able to secure admission to good universities and colleges, stripping their peers in cities with better scores of such opportunities.
The ministry said bonus points must be appropriate to specific conditions of localities to ensure fairness among students. It however explained the additional points are necessary to fill the gap in educational conditions in different localities.
Another typical issue in the 2017 examinations is the low scores required to apply to pedagogic schools, which may lead to the poor quality of teachers in the future.
Therefore, the ministry also required to restructure pedagogic schools, renew ways to set enrolment targets, come up with solutions to improve training quality and balance the number of teachers at all levels.
The ministry said the national high school exams in the next three years will be organized the same as in 2017. The exams, a combination of the two previously separate high school graduation and university entrance exams, have been highly evaluated after three years of implementation, it said.
According to the current regulations, students will benefit from the priority locality where they study.
Zone 1 consists of extremely difficult communes in ethnic minority and mountainous areas, coastal areas, islands, and border areas and communes qualified for investment under Program 135. Candidates from this zone will be added 1-1/2 points.
Meanwhile, students from Zone 2 or rural areas will receive one extra point and those from provincial cities and suburban districts of central cities will get 0.5 mark.
Candidates from Zone 3, namely inner districts of centrally-governed cities, will not receive bonus points.
SGT