VietNamNet Bridge - Several Vietnamese private publishing houses have gained success in exporting books, though the number remains modest.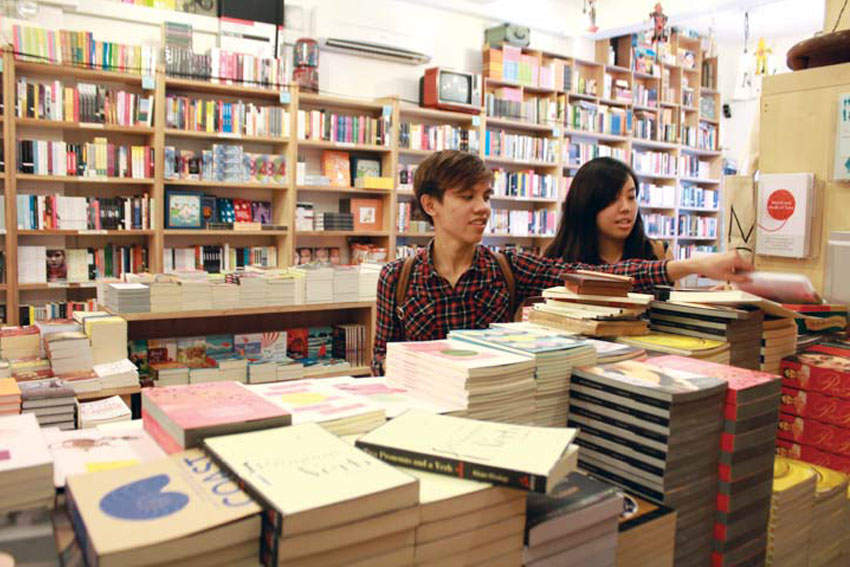 'Em thich gioi toan' (I want to be good at math), the product of the French Play Bac Publishing House and Long Minh Culture & Education JSC, has appeared in Russia. The Clever Media Publishing House purchased the copyright of three out of the seven-volume series to publish in Russia. 
Malaysian Pelangi Publishing House has also purchased the copyright of the entire series to publish in Malaysia, Singapore, Thailand and Indonesia.
Several Vietnamese private publishing houses have gained success in exporting books, though the number remains modest.
According to Do Hoang Son, director of Long Minh, math information for children aged 4-7 shown in the book is similar to that in France and Russia. However, the books are attractive with flip format, and good pictures and math problems. Each book includes 101 interesting math problems compiled by teacher Pham Dinh Thuc.
In 2014, Long Minh decided to introduce the English version of the series at the Frankfurt book festival, where the series received attention from publishing houses from over 10 countries.
The translation of the books into French and Japanese has been completed. Encouraged by the success, Long Minh is going ahead with the projects on compiling books for export in English, including 'Nguoi cam quan' by Pham Tuan Lam, the book on playing chess by Luong Trong Minh, and the books about STEM.
The copyright of 'Tu lam my pham' (making cosmetics yourself), the first book by Do Anh Thu and Nguyen Thu Giang, has been sold to publishing houses in Thailand and South Korea. 
It cost Thu and Giang VND10 million to put books on Amazon's shelves and only 100 books have sold after one month. However, the authors are satisfied about the figure.
Nguyen Le Chi, director of Chibooks, said a Chinese book import/export company has decided to import Chibooks' products. Chi has also received an order from New Zealand.
In 2012, several young writers signed contracts with Chibooks which would represent them and offer nearly 100 literary works overseas. At that time, Chibooks' project was described as too ambitious. It was warned that foreign publishing houses are only interested in books with millions of copies, while the majority of Vietnam's books are published with just several thousand copies.
However, despite difficulties, many Vietnamese publishing houses are still bringing Vietnamese books to the world. In late 2007, 300 copies of For Better or for Worse, the book by Prof Thai Cam Hung from University of Berkeley about the tendency of women in the Mekong Delta to marry Viet Kieu, were sold in 26 countries.
Analysts say that demand for books about contemporary Vietnam around the world is very high.  
RELATED NEWS
Vietnamese people lose the reading habit
Nearly 50,000 books at upcoming fair
Mai Nam