Vietnamese students bagged three golds at the International Mathematical Competition held in India from July 25-31.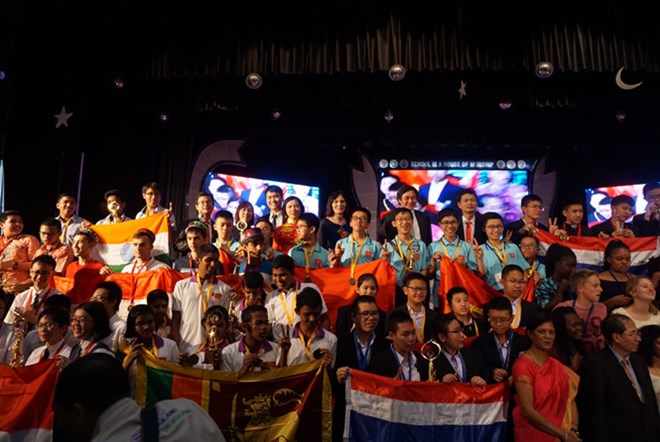 The students receive prizes
The gold medallists all attend the Hanoi-Amsterdam Gifted High School.
The annual competition drew 550 contestants, aged between 14 and 17 from more than 40 nations worldwide. 
The Vietnamese team included 24 students, who won six cups for the team's competition event, including one championship.
VNA