Hanoi People's Council have approved a resolution to raise tuition fees at state schools from the next school year in an attempt to improve teacher salaries.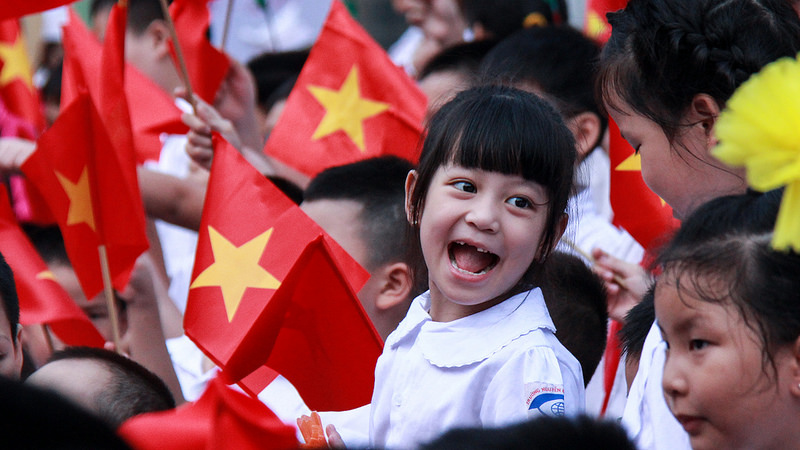 Hanoi to raise tuition fees at public schools
Nguyen Huu Do, director of the Department of Education and Training said the city would collect a total of VND475.1bn (USD20.9m) from tuition fees, accounting for 5.6% of the spending.
Only 40% of the fees will be used to increase salaries with the majority left to improve the equipment.
The fees for nursery, primary, secondary and high schools will all be raised in the urban, rural and mountainous areas. The monthly tuition fee per pupil in the urban and rural areas will be raised by 37.5% to VND110,000 (USD4.84) and VND55,000 respectively. Monthly tuition fees for a pupil in mountainous areas will be raised by 40% to VND14,000.
The tuition fees will be raised continuously every year until the 2020-2021 school year. The fees will reach the cap fees set in the Resolution 86 which are VND300,000 (USD13.20) for the urban pupils, VND120,000 for rural pupils and half of the cap limit for mountainous areas which is VND80,000.
The Hanoi People's Committee claimed that the fees are affordable for the residents. Monthly income per capita of Hanoians is over VND4m (USD176), more than VND5.3 in urban areas and VND2.9m in rural districts.
According to Hanoi authorities, tuition fees in Hanoi are still lower than in HCM City, Bac Ninh and Nam Dinh provinces. With the new rate, Hanoi will collect over VND653.3bn (USD28.7m) in tuition fees.
Pupils from disadvantaged backgrounds won't be affected.
Hanoi People's Committee will communicate the new tuition fees for all residents and organisations, tighten management over extra classes and attempt to ensure transparency in the sector.
Dtinews