Around 76,000 students in Hanoi completed procedures on Thursday to attend the high school entrance exam.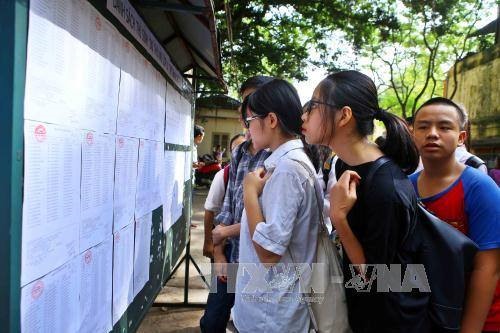 Students check their information before taking the exam at the Vietnam-Germany High School in Hanoi.
Those who perform well will get to join the high schools for gifted students.
The capital has 153 exam centres, with around 3,000 rooms, and 6,500 teachers will act as exam supervisors.
The exam will start on Friday with two subjects, mathematics and literature. There will be more tests on Saturday and Sunday.
The exam hotline is 01626763905, the Hanoi Department of Training and Education has announced. 
Students and parents can call the hotline to report issues or to make recommendations related to the exam. 
VNS