VietNamNet Bridge - The general education program has created problems for students because of poor teaching methods, not an excessive workload, according to Nguyen Xuan Thanh, deputy director of the Ministry of Education and Training's (MOET) Secondary Education Department.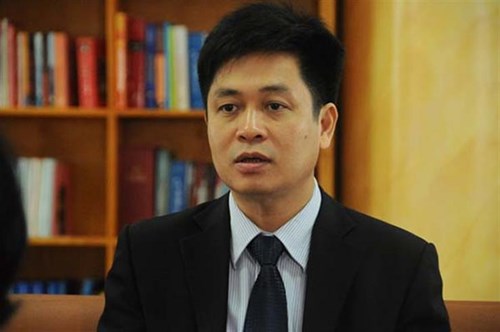 Mr Nguyen Xuan Thanh



Thanh said at a workshop on STEM (science, technology, engineering and mathematics) education held in late May that compared with general education programs in developed countries, the subjects offered are about the same. 

Therefore, it is unreasonable to say that Vietnamese students are stuffed with too much knowledge.

The first problem lies in the curriculum structure. "The current curriculum is unreasonable because there is overlap among learning subjects," he said.

The same knowledge in physics, for example, is also taught in chemistry and  technology lessons.

"The curriculum is heavy because it is bulky. You will find it lighter by putting 50 kilos into a suitcase than 50 kilos into a barrel," he said.


It is unreasonable to say that Vietnamese students are stuffed with too much knowledge.
The new general education program is being re-compiled and designed to remove  knowledge overlap among subjects, or among lessons in the same subjects. 

The second problem, according to Thanh, lies in the way the knowledge is provided.

There is a common curriculum applied to all schools throughout the country, despite differences in conditions in different provinces and cities.

As a result, the curriculum can be followed in some cities and provinces, but cannot in other localities.

For many years, teachers have been required to fulfill the lesson plans, provide necessary knowledge designed for one lesson within one period (45 minutes).

"One can travel 10 kilometers from morning to noon easily if strolling unhurriedly. But you will tire easily if you are required to run fast for a certain number of meters in the first hour," he said.

He believes that changing the method and the way that education activities are organized at school is the best way to ease overloading on students.

Interdisciplinary teaching was required by MOET to be applied at schools in the 2014-2015 academic year. By 2016-2017, the teaching method had been used at 14 general schools.

Experts pointed out that organizing STEM education at schools is a good way to change the education method at general school. They believe that STEM education will be effective even at schools with poor facilities, if the schools attach importance to science subjects. STEM education is just at the very beginning in Vietnam. 
RELATED NEWS
STEM education experiencing growing pains in Vietnam
General schools allowed to enroll students via interviews
Tien Phong