When most Vietnamese high schoolers apply to college, they pick five target schools and hope for the best. This year, though, one enterprising young student has decided to go one-beyond. Actually, he's decided to go 43-beyond.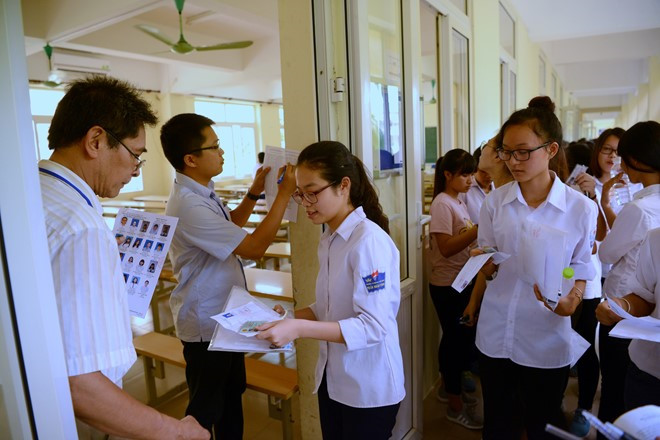 Students enter the examination room.
According to the Ministry of Education and Training, an unnamed student has listed 48 desired universities on his national high school examination application.
Unsurprisingly, this hopeful overachiever set the Vietnamese record for most listed universities. 
This year is the first time candidates are not limited to a certain number of application choices for college admission, deputy minister of Education and Training Bui Van Ga said early this month after the ministry collected registrations from candidates nationwide for the national high school examination.
Ga informed that more than 859,800 candidates took the exam, with nearly 75 per cent opting for college admission.
Fifty per cent of the candidates listed fewer than five desired universities while two per cent listed from eight to 15 desired universities, Ga said.
In the case of student with 48 desired universities, Ga said enrollment council will have to deal with his unwieldy exam results manually to match him with a university.
Meanwhile, computer system could help to deal with results of other students.
A lesson for education ministry: if someone's school choices are too complex for a computer, maybe he deserves 48 rejection letters. 
VNS