VietNamNet Bridge – Several colleges of teacher training in the Mekong Delta provinces have closed in the last several years because of a shortage of students.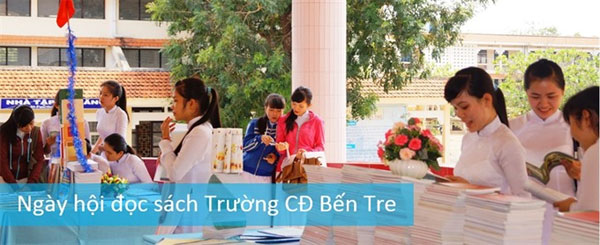 Ben Tre College, which offers 13 majors, was formed from the merger of the College of Teacher Training and two vocational high schools in Ben Tre Province. 
The Ca Mau Province's College of Teachers Training, for example, was dissolved by the provincial People's Committee late last year.
Tran Hong Quan, the committee's deputy chairman, told Tuoi Tre (Youth) newspaper that maintaining the operation of the College of Education had been costly.
Moreover, its graduates have faced difficulties in finding jobs as the province has an abundant supply of teachers, he said.
The college's staff has been appointed to work in the province's Department of Education and Training and at Ca Mau Community College.
The College of Teacher Training in Ben Tre Province faces the same situation as the Ca Mau College of Education.
Ben Tre College, which now offers 13 majors, merged with the College of Teacher Training, the Economic-Technical High School and the Technical-Industrial High School in the province.
Le Thanh Cong, rector of Ben Tre College, said they hoped the college's enrollment would increase after merger, but the number was still not high enough.
Nearly 1,500 students have applied to attend the college, a reduction of around 3,000 from previous years.
Nguyen Thanh Nguyen, head of the Tra Vinh Province's Department of Education and Training, said the provincial College of Teachers Training merged with Tra Vinh University in 2007.
The College of Teacher Training in Soc Trang Province has faced difficulties in enrollment for several years.
Mai Thi Yen Lan, the college's rector, said the college had stopped enrollment in the high school and primary school teacher training programme in 2012 because of an oversupply of teachers in the area.
This year, the college needs to enroll 300 students in the kindergarten education programme and 40 in the English language teaching programme, Lan said
However, the number of applicants remains insufficient.
Many parents in the province prefer their children to study at universities rather than colleges.
Salaries and allowances for teachers are too low, which has discouraged young people from entering the teaching field, she added.
To maintain operation, the college is working with universities in Dong Thap, Can Tho, HCM City University of Education and the University of Sport.
The college has also received requests to offer training to improve qualifications of teachers employed by local schools, Lan said.
Cong of Ben Tre College said that, under the Ministry of Education and Training's new regulation, all primary school teachers must have a university degree by 2020. The new rule has led to a decrease of applicants at colleges.
The country has 33 teacher training colleges and 24 general colleges offering teacher training, according to the Ministry of Education and Training. 
VNS