Kids Read, a project encouraging primary school students to read for pleasure in the classroom and at home, was launched on Friday in HCM City.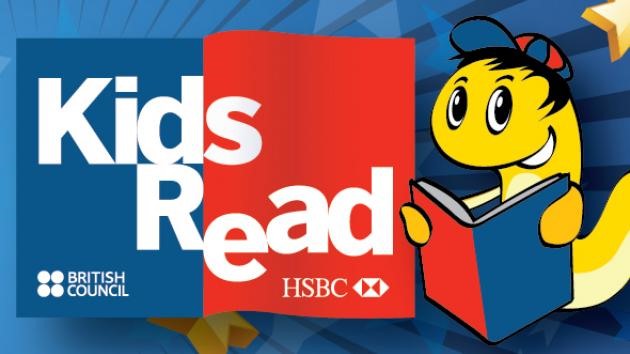 The Kids Read project encourages primary school students to read for pleasure in the classroom as well as at home. 
The project, organised by the British Council in co-operation with the city's Department of Education and Training, includes the opening of libraries and donation of 200 storybooks each to six schools in outlying districts.
Nearly 4,000 students at the six schools will have the opportunity to read more books and participate in storytelling competitions.
The libraries will organise reading sessions for children and for teachers to encourage them to include creative reading activities in their classrooms.
Students' parents will have access to book lists and reading methods to help nurture children's love of books.
Jon Glendinning, director of the HCM City-based British Council, said that reading was a transferable skill that opens up a world of opportunities for children.
Good reading habits established early in a child's life improve later performance in a range of life skills and help develop language and critical thinking skills, he said.
The Kids Read project develops English-language skills of future generations through access to the very best of UK children's books, he said.
Research shows that reading both fiction and nonfiction for pleasure not only affects achievement but also increases general knowledge, a better understanding of other cultures, community participation, and a greater insight into human nature and decision-making.
The Kids Read project fits with the library development plan for primary schools as well as the goals of improving English-language proficiency as stated in the National Foreign Languages 2020 Project for participating schools.
The Kids Read project started in Bình Dương Province in 2015 and in Hà Nội a year later.
The global project was developed by the British Council and has been sponsored by HSBC since 2011 in 10 Middle Eastern and North African countries as well as in seven countries in Asia.
The participating schools in HCM City include Tân Thông Primary School in Củ Chi District, Lý Chính Thắng Primary School in Hóc Môn District, Nguyễn Trực Primary School in Nhà Bè District, Bình Chánh Primary School in the Bình Chánh District, Lê Quý Đôn Primary School in Bình Tân District and Cần Thạnh Primary School in Cần Giờ District. 
VNS