Three Vietnamese teachers have won prizes in the Microsoft Education Exchange 2017 in Toronto, Canada.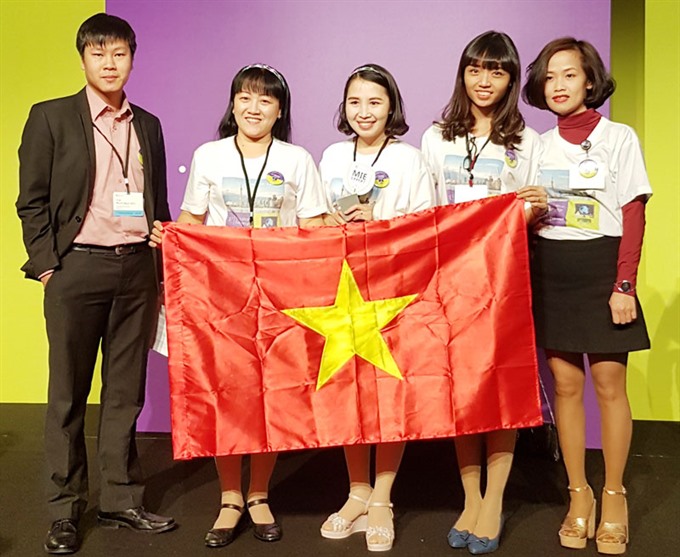 Four Vietnamese teachers at the Microsoft Education Exchange 2017 in Toronto, Canda.
This year, the annual forum attracted around 300 educators from 83 countries and territories, who discussed and shared experiences in education innovations. 
As part of the exchange forum, a competition was organised among teachers. 
Participants were divided into five-person groups of different nationalities and had to work on a randomly selected project and submit it in 24 hours.   
Tran Thi Thuy, a teacher from Duc Hop High School in Hung Yen Province, and her group won the first prize of this year's education exchange. 
Le Thanh Ha from Hanoi's Olympia School was also awarded the first prize for a group challenge. 
Nguyen Thi Lieu, vice-principal of Duc Tri Junior High School in HCM City, was honoured with the Outstanding Individual title after she, for the first time, challenged herself with playing new roles of a mentor and an international judge at the forum. 
VNS