The Hanoi Foreign Trade University (FTU) announced that it has met the required education accreditation standards set for national education institutions for the 2017-22 period.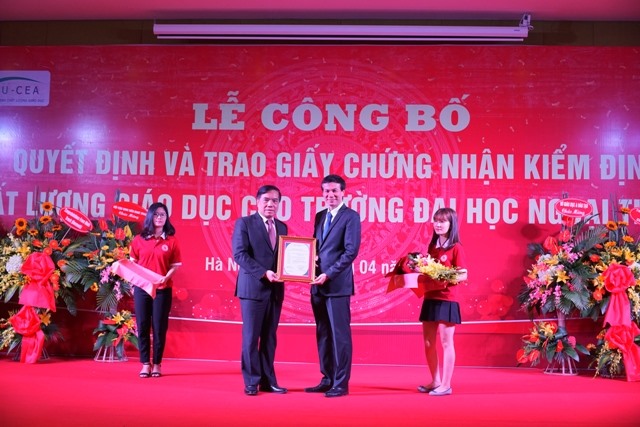 A representative of Foreign Trade University receives the education accreditation standard certificate at a ceremony held on Tuesday in Hanoi. 
The Hanoi National University's Centre for Education Accreditation handed the certificate to the FTU at a ceremony held on Tuesday in Hanoi.
The FTU has met around 85 per cent of the required criteria for national education standards as per the Ministry of Education and Training's regulations.
FTU rector Bui Anh Tuan said that improving education and training programmes will be the university's key goals in the coming years. 
The university will focus on improving its education programmes through facility and quality audits. 
According to the Centre for Education Accreditation, Vietnam currently has 14 universities and five education programmes that have accreditations for meeting national education standards. 
VNS