Tertiary education in Vietnam is facing greater demand for improved soft skills training to meet the needs of the private sector and the fast-changing and more internationally integrated economy.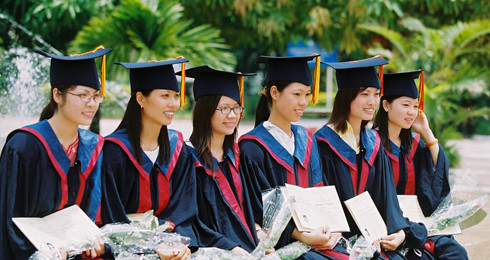 Currently the Vietnam government allocates roughly 20% of its annual budget to post-secondary education, while further outlays from families are feeding into the burgeoning private education segment.
Most notably, the rapid changes in the economic landscape resulting from the coming into force of the ASEAN Economic Community, have focused attention on the need for closer collaboration between educators, regulators and industry to ensure that graduates can meet the shifting demands of the marketplace.
Skills gap
Today record numbers of Vietnamese youth that possess an advanced degree from an accredited university are unemployed, according to the Institute of Labour Science and Social Affairs.
The Institute of Labour Science has said that the primary cause of this phenomena is the disjointed mismatch between the students' skills and those needed by private sector businesses and other organizations.
According to Vu Dinh Thanh, rector at the University of Technology in Ho Chi Minh City, this disparity reflects the lack of coordination among the private sector, the government and the institutions of higher education, to align the education curriculum with the changing needs of the economy.
Improving regional competitiveness
Soft skills such as communication, problem-solving, and creative- and critical-thinking skills are vitally important in today's competitive economy and consequently it follows that graduates possessing them are in high demand from employers.
Vietnamese university graduates, however, rank extremely low when compared to their counterparts from other countries in the ASEAN region in their soft skill proficiency level, according to the Vietnam National Productivity Institute.
This, said the Productivity Institute, when combined with poor English language skills is widely recognized as the major contributing cause for the low workforce productivity of Vietnamese graduates.
The Institute adds that if these deficiencies are not timely rectified, the country will see the productivity gap between Vietnam and its ASEAN neighbours continue to widen even further.
Though it will take time, institutions of higher education are working hard to adapt to the changing needs of the private sector to help bridge the skills gaps through modifications of their curriculum, said Phan Thanh Binh, president of the Vietnam National University Ho Chi Minh City.
Regulatory changes
Although greater regulatory flexibility could help the institutions of higher education better meet the needs of the country's more globalized economy, many stakeholders cite new legislation as a potential barrier.
One key piece of legislation currently under discussion in many corners is commonly referred to as Decree 73. First introduced in 2012, Decree 73 outlines the terms and conditions for foreign investment and collaboration in post-secondary education.
However, many university administrators argue fervently that increased legislation may be a terrible thing, reducing the ability of education institutions to adapt to the ever-changing needs of the national economy.
They suggest, the less government involvement in solving the problem, the better.
VOV