Two preschool teachers are suspended from work to wait for further penalties for their wrongdoing.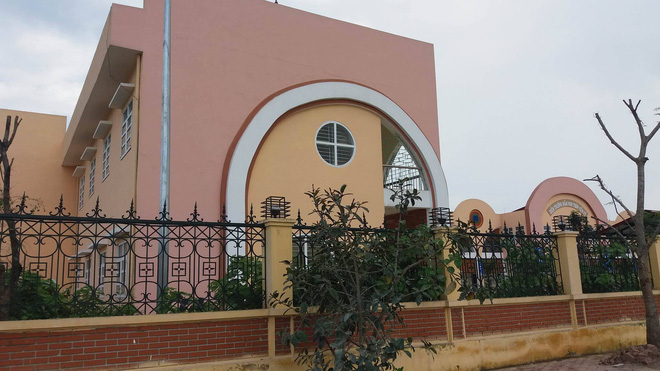 The Huong Son kindergarten in My Duc District, Hanoi, where the incident occred.
Head of the Department of Education and Training in Hanoi's My Duc District Dang Van Vien yesterday said that teachers Vuong Thi Huong and Vuong Thi Loan of the Huong Son kindergarten in My Duc District who locked the four year old girl in the school premises and then forgot the kid are suspended from work.
The department and school managers are re-considering the case to have proper penalties for the two teachers as per the regulation.
The school managers and the two teachers came to the kid's house to offer apology. 
The kid parents asked for severe penalty for the two teachers. 
Mr. Vien said that the incident is an unexpected case which has not taken place before; according the department will convene a meeting with preschool managers in the district to withdraw the experience.
Before on March 21, teacher Vuong Thi Huong asked the kid to stand in the class corner because the kid made quarrel with her friends. 
However, the teacher forgot the kid because she had many things to do. 
Until 6PM, a local passing by the school heard a cry in the premises so he climbed the wall into the school and took her home. 
SGGP