Japan's Kate Educational Institute is planning to establish a vocational training school in Ho Chi Minh City in order to meet the increasing demand of skilled labourers in Vietnam, according to a representative from the institute.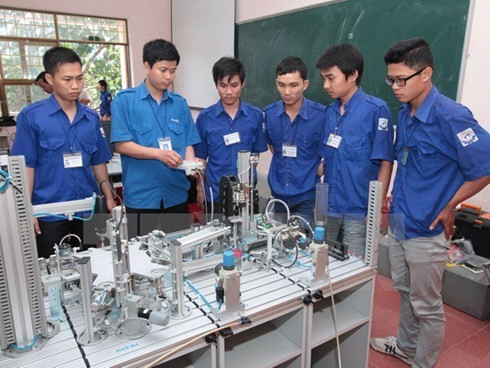 During a meeting with Vice Secretary of the municipal Party Committee Tat Thanh Cang on March 20, PhD. Shozo Azuma from the institute expressed his hope that the Vietnamese Government will back the project.
He stated that his visit to HCM City aims to study the training demand in the city. 
According to the guest, about 1,500 Japanese companies are operating in Vietnam, and they have great demand of high-quality labourers who can proficiently use Japan's machines and technologies.
If the project is implemented, it will mainly focus on majors such as mechanics, electronics, biomedical engineering, and advanced technology, he said. 
For his part, Cang introduced vocational training activities in the city to the guest, stressing that the project is consistent with HCM City's need in the field. 
He suggested the institute consider working with the municipal Departments of Education and Training, and Labour, Invalids and Social Affairs to survey vocational training schools to get deeper insight into the professions and training demand in the city.
VNA