The Ministry of Education and Training has been collaborating with Microsoft Vietnam and Vietnet-ICT to organise Training for Trainers workshops on new ICT and computer science curriculum using active teaching and learning methodologies.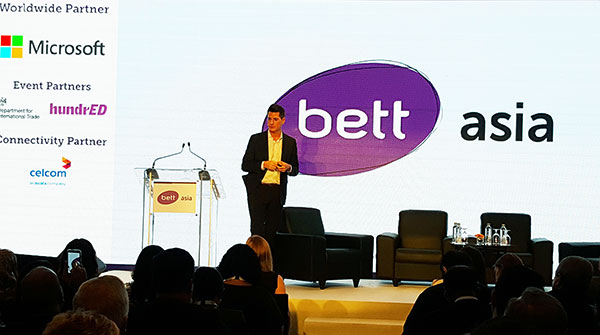 The ICT Department under the Ministry of Education and Training (MoET), the Second Lower Secondary Education for the Most Disadvantaged Areas Project phase II (LSEMDAP II)- also belonging to MoET- have been cooperating with Microsoft Vietnam and Vietnet-ICT to launch a series of training for trainers workshops on the new ICT and computer science curriculum for about 500 IT teachers coming from six provinces throughout the country, including Hoa Binh, Quang Ninh, Danang, Quang Nam, Soc Trang and Kien Giang.
The Vietnamese government is set to have in place one million IT workers by 2020. Towards this goal, it requires a comprehensive investment for secondary school students all over the country to access computer science (CS) and ICT education.
However, current CS and ICT knowledge of students remains limited and insufficient to prepare them for jobs or higher learning.
The project "Youthspark Digital Inclusion" initiated and sponsored by Microsoft is aiming at providing computer science and ICT education for ethnic minority students and youth in remote areas who have limited or no access to technology. 
The project implemented fieldwork regarding teaching and learning ICT for 200 students at nine secondary schools, ethnic boarding schools and communities learning centres in Hoa Binh, Da Nang and Kien Giang at the beginning of 2016.
According to the company's baseline survey result, computing facilities in the remote and ethnic minority boarding schools are insufficient, very old and degraded with obsolete software. ICT curriculum being taught was developed more than 10 years ago so the content is out of date, not attractive and irrelevant to current social economic status.
The survey found out that more than 50 per cent of secondary school students know how to use Microsoft Office, 78 per cent of students want to learn how to create applications for smartphones and computers. 
Moreover, students were all excited when being accessed with highly interactive learning programmes such as KODU, SCRATCH, ALICE, movie maker applications and 2D, 3D graphics.
Based on the findings, the ICT Department in tandem with Microsoft and Vietnet ICT developed a training curriculum "ICT and Computer Science programme for secondary school students" to be piloted as extra-classes in remote and ethnic minority boarding schools with three topics: Applied ICT; 2D, 3D graphics and movie maker; and 2D and 3D game coding.
"As a project implementing partner, we are glad to know that the project receives great support and commitment from the ICT Department to bring computer science and ICT to disadvantaged youth, improving their ICT skills, inspiring them to learn computer science, have better career plans and opportunities in modern society," said Nguyen Thu Hue, Vietnet-ICT director. 
Vietnet-ICT is a Vietnamese not-for-profit that supports communities, especially disadvantaged people, to access and benefit from IT and communication via promoting partnership.
After the training, students will become familiar with computer operating system, ICT applications, and cloud technologies such as Office 365.
Specifically, students have chance to experience brand new and interesting 2D and 3D game coding. Students will learn via playing with visual coding, step by step learning basic code to create many interesting games , sound and effects with Scratch and Kodu.
Students will learn 2D, 3D graphics and movie maker. After being trained, students can design and sketch graphics from simple to complex by themselves.
Besides, they know how to organise a film screening, set up a scene, process multimedia, jigsaw and dub, among others, to create a professional video. 
The training also provides the kids with knowledge about online safety to keep them safe while exploring the internet and social networks. 
With an active teaching and learning approach, the training programme promises to bring impactful results and inspire students to learn computer science and ICT.
"The difference with the new training materials is that it is designed by topics and modules which give a great flexibility for schools to choose which modules and topics to be taught to their students. With learner-centre approach, activities for students are designed to develop skills and enhance students' creativity," said Nguyen Son Hai, director general of ICT Department. 
"The project is well aligned with policies and guidelines of MoET, via this ICT and computer science training programme, students have the chance to build many useful competencies as logical and computational thinking, algorithms, problem solving and data processing. From that, students know how to utilize ICT for studying and solving problems in daily life," Hai added.
In order to build capacity for teachers and trainers, the project combines offline and online training. ICT teachers study e-learning tutorials which were uploaded on the Training Portal of MoET with ongoing support of master trainers, experts and system administrators. 
Teachers are required to conduct self-study of all e-learning lessons before attending in-person training. In-person training workshops focus on improving knowledge and pedagogies of the teachers, know-how to organise an effective and interactive lesson to students. 
At the same time, the project also organises monthly webinars to answer questions and update new ICT applications and sharing best practices among teachers/trainers.
"In the context that the whole sector is actively implementing the Central Committee Resolution on fundamental and inclusive education innovation, we expect that the contribution and coordination of the project with the ICT Department and other related partners will contribute to capacity building, enhancing necessary skills for teachers in disadvantaged, ethnic minority areas to create influence which spreads throughout the country," said Dao Ngoc Nam, director of LSEMDAP II. 
The first two-day training took place in early November 2016 in the northern port city of Haiphong for teachers from Hoa Binh and Quang Ninh. 
The next training was held on November 12-13 in Mekong Delta's Can Tho city for teachers from Soc Trang and Kien Giang. 
The last one was on November 15-16 in Danang city for teachers from Danang and Quang Nam. It is expected that about 50,000 youths from 365 ethnic minority boarding schools and disadvantaged areas will have the chance to experience the training in extra-class hours at schools and Ekocenter.
"Our long-term commitment to Vietnam is contributing to the country's economic development with digital transformation programmes, particularly for disadvantaged communities. Microsoft focuses on investment to support education for young people, increase their access to computer science to develop computational thinking in solving real-life problems," said Vu Minh Tri, Microsoft Vietnam's general director. 
"Through the project YouthSpark Digital Inclusion, we provide Vietnamese youth with digital educational resources, inspire them to learn computer science and ICT to obtain 21st century knowledge and skills which helps them to capture opportunities and reach their dream," Tri noted.
VIR