VietNamNet Bridge - After President Barack Obama's visit to Vietnam, where he lifted an arms embargo on Vietnam and expressed his support for the establishment of FUV, the public was intrigued about the news that former Senator Bob Kerrey (who was involved in the raid in Thanh Phong village, Ben Tre province in 1969) was appointed the Chair of FUV Board of Trustees.
VietNamNet talked with Bob Kerrey and Thomas J. Valelly, Chairman of the Trust for University Innovation in Vietnam (TUIV), about the issue.
Q: In his remarks to a gathering of Vietnamese young people in HCM City on May 25, President Obama thanked you for being one of the key people to lead the establishment of the FUV. How did you get involved in this project?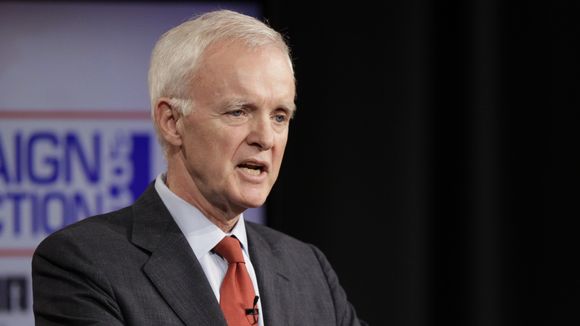 Former Senator Bob Kerry

Bob Kerrey: That is a long story. I suppose the origins of my involvement date back to 1991, when I helped re-establish the Fulbright Exchange Program with Vietnam.
Several years after that we launched the Fulbright Economics Teaching Program in Ho Chi Minh City, also with Fulbright funding.
Later on, I sponsored the legislation that allocated debt repayments from the government of Vietnam to the US government to create the Vietnam Education Foundation.
While I was president of The New School, I participated in two studies of Vietnamese higher education for the Ministry of Education and Training.
One of our papers dealt with Vietnam's ambition to build a world-class university. The FUV concept was influenced by that work.
 In 2013, I participated in a roundtable discussion with then-President Truong Tan Sang and Minister of Education and Training Pham Vu Luan where a roadmap for creating FUV emerged.
Over the past several years I have worked to secure funding from the US government for FUV. Last year, Congress passed legislation that will make $17.5 million available to the project over several years.
I hope that the US government will continue to support FUV financially in future years. We are also working raise money from private donors, in part in order to fund scholarships for FUV students.
Q: Why did you accept the invitation to serve as Chairman of the FUV Board of Trustees, a decision that I am sure you could anticipate could cause controversy?
Bob Kerrey: I was asked to serve as chairman at a dinner with FUV's president, Dam BichThuy, and others to discuss the formation of the board. This title, I believe it is fair to say, means much more in Vietnam than it does in the US, where the title refers to the person who has the lead in raising money for the President.
I gave it a lot of thought before accepting the invitation and it was still a difficult decision. The pain of my memories remains with me. We must face the past honestly even when it hurts. But we should not live in the past. The future is all we have.
My wish is to help Vietnam achieve its ambition of building an exceptional university that can add economic and cultural value to the country.   
I vividly recall my first meeting with Ms. Dam BichThuy, the Vietnamese woman who is FUV's first president. She was born and raised in Hanoi. She remembers the war. She remembers the Christmas Bombings. She remembers the destruction and devastation of that period. But she doesn't hate us. She considers us her friends and colleagues. I will work as hard as I can to live up to her confidence in me.
Q: As chairman of the FUV Board of Trustees, what will you contribute to this highly anticipated project?
Bob Kerrey: First of all, I want to emphasize this: Fulbright University Vietnam initiative is being led by Vietnamese. The president and a majority of the board are Vietnamese; they will ensure that FUV cultivates Vietnamese traditions. The participation of myself and the other Americans who are involved is intended to help our Vietnamese colleagues succeed.  
In my role as Chairman of the FUV Board of Trustees, I will give my total support to the president and the university's Vietnamese leadership in order to build a true center of teaching excellence. Fundraising is of course a top priority. We need to build a campus, provide scholarships to students, and help FUV achieve financial stability.
With a new university, there are opportunities to do things differently. Have you ever heard of the Minerva Project? I am involved in this initiative. Minerva is without precedent in American higher education. It was established in 2012 but is already attracting more than 15,000 applications a year, while admitting just 300.
Most importantly, Minerva is committed to keeping tuition as low as possible. The school currently charges US$10,000 per year, which is $30-50,000 cheaper than other top- and mid-tier US colleges and universities.
Clearly, providing high quality teaching programs that meet the demands of the labor market at the lowest possible price is a challenge for higher education around the world, not just in Vietnam. FUV's leadership will need to take this on.
I hope to help connect FUV both with the resources it needs to develop as well as with visionary partners who share our vision for seeing FUV join the ranks of the world's leading centers of higher learning.
Q: As you have already said, accepting the invitation to join the FUV meant confronting the past again. What would you like to say to the Vietnamese people?
Bob Kerrey: My actions in Vietnam were terrible and have, I believe, been fully examined. It was not My Lai. However, as the soon to be aired documentary will show: our tactics were responsible for at least a million innocent deaths.  I have apologized to the Vietnamese people for my actions during the war and I do so again now. Sincerely and with the pain of that memory with me forever I apologize to the people I have hurt.
But an apology has always felt insufficient. It is like fish soup without the fish.  And so I have tried to help the Vietnamese people when I can.  By being a part of the effort to end the trading with the enemy act, normalizing relations, supporting expanded bilateral trade and aid, and especially supporting efforts to improve Vietnam's educational system through the Fulbright program.
Q: Given your personal history, did you anticipate that there would be people who believe you are not an appropriate choice to lead the FUV?
Bob Kerrey: I did not expect but am not surprised that this is controversial. Opting for a lesser position would probably still have provoked criticism. Making peace is hard, precisely because memories are never as clear as our emotions.
The great Irish poet Seamus Heaney described this well in "The Cure At Troy":
"Human beings torture one another
They get hurt and get hard
No poem, play or song
Can ever right a wrong
Inflicted and endured."
We cannot change the past I am afraid. We can only change the future even when it hurts to do so.
Q: Why was Bob Kerrey chosen to serve as chairman of the FUV Board of Trustees?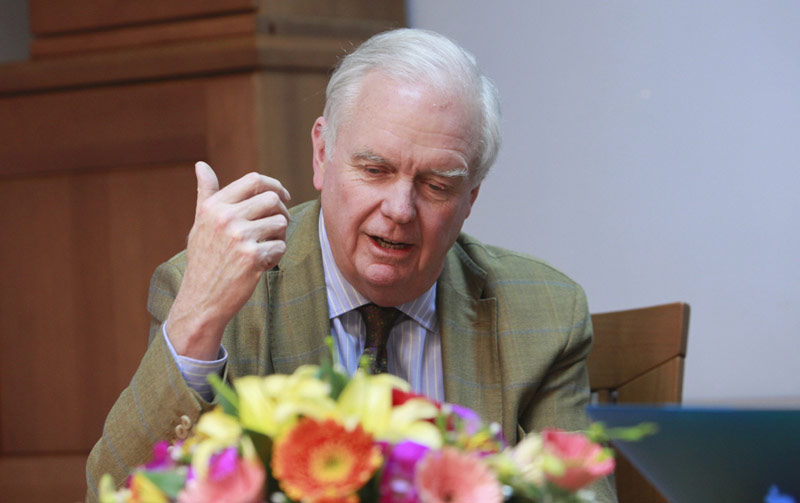 Prof. Thomas Vallely

Thomas Vallely: This was a decision we made very carefully. We believe he is the ideal candidate for the job.
The most important factor was his commitment over many years to the Vietnam-US relationship and to academic exchange between our countries.
During his two terms in the US Senate, Bob contributed a great deal to the bilateral relationship, such as supporting normalization and the Fulbright Program.
He was also the original sponsor of the legislation that created the Vietnam Education Foundation, an organization which helped hundreds of Vietnamese pursue graduate degrees in the sciences in the US.
These investments in human capital were important prerequisites for Fulbright University Vietnam.
Second, Bob is an experienced higher education leader. During the ten years that Bob served as president of The New School, the university enjoyed a period of unprecedented growth in enrollment, faculty, scholarships, facilities, research, and international engagement.
Although his tenure there was not without controversy, we believe that an exercise in institutional innovation like FUV needs visionaries like Bob. FUV's success will hinge on its ability to forge strong, mutually beneficial linkages with the public and private sector.
FUV will also need to mobilize significant financial resources from outside donors. Bob's experience in these and many other areas will prove invaluable.
Moreover, we believe that Bob's dedication to educational innovation makes him especially qualified to lead a start-up university. After leaving The New School, Bob became the Executive Chairman of the Minerva Project, an innovative liberal arts institution whose approach to education is informed by the latest advancements in the science of learning.
We asked Bob to serve as FUV's chairman because we knew he would push all of us to create an institution that is designed for the 21st century.
Finally, during his years at The New School Bob proved to be a very successful fundraiser for higher education. At a private, nonprofit university, it is absolutely vital that the board of trustees possess significant fundraising experience. Bob has been a well-known figure in American public life for 40 years. He is utilizing his connections and his relationships to mobilize resources for FUV. Also, we would never have succeeded in securing more than $20 million from the US government if it weren't for Bob's relationships with influential Democratic and Republican leaders in Congress.
Q: Are you concerned about Bob Kerrey's controversial past?
Thomas Vallely: No. In fact, I think it is an advantage. For many years now Bob has publically accepted responsibility for the horrible tragedy at Thanh Phong in 1969. He has expressed profound remorse.
As you know, wars are very complicated. We believe that universities have an important role to play in promoting and preserving a fuller understanding of the past including, and especially, its most painful chapters.
Bob's willingness to address his personal history reflects this belief. It is our sincere hope that in the years to come FUV will play a role in advancing mutual understanding among Americans and Vietnamese about our shared history.
Minh Chau – Ha Anh – Thu Ha