VietNamNet Bridge – The Australian embassy granted scholarships to 139 Vietnamese students for 2016 as part of the Australia Awards scholarship programme during a ceremony in Hanoi on November 25.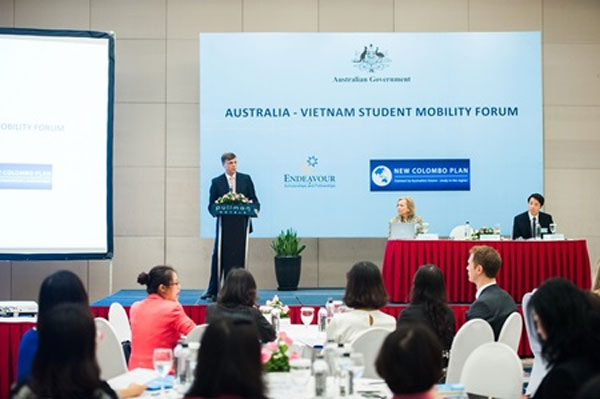 Illustrative image -- File photo
Addressing the event, Australian Ambassador to Vietnam Hugh Borrowman said the Australia Awards reflects Australia's commitment to improving Vietnam's workforce quality and building a developed society for an overall goal of promoting prosperity and reducing poverty in Vietnam.
The scholarship programme includes short and long-term Australian government and Endeavour scholarships. As many as 13 Vietnamese won Endeavour scholarships 2016 for post-graduate studies, making Vietnam the leading recipient of doctorate scholarships in the two consecutive years.
Australia is the top provider of government scholarships for Vietnam. Since the two countries established diplomatic ties in 1973, more than 5,000 Vietnamese have been awarded with short-term and long-term scholarships funded by the Australian government.
A number of Australian universities also offered full and partial scholarships to Vietnamese students.
The Australia Awards and Endeavour scholarships for the new term will be open for applications from February 2, 2016 and April 2016, respectively.        
VNA