Of the 816,830 students who sat the high school examinations in July 68,700 failed, for a pass rate of 91.58 per cent, a 7.44 per cent decline compared to 2014 and some 6 per cent less than in 2012 and 2013. Students in high schools passed at a rate of 93.42 per cent while the pass rate for those in continuing education was 70.08 per cent.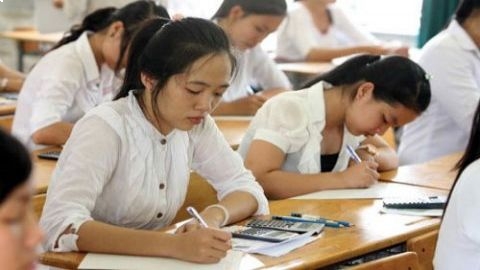 According to the Ministry of Education and Training, the falling pass rate is a better reflection of academic performance compared to previous years and is testament to the increased quality of the examinations.
"The purpose of the examinations is also to provide data for college admission," the Ministry said. "This contributes to minimizing students helping each other in the examination room." The difference in the pass rate between students at high school and students in continuing education reflects the difference in education quality between the two systems, it said.
The examinations were held from July 1 to July 4 and this year were considered a breakthrough in testing methods, lowering the cost, ensuring reliability, and providing the basis for higher education admission.
VET