VietNamNet Bridge – A recent survey by HSBC in Vietnam shows that Vietnamese parents paid a huge amount for their children's overseas education, with approximately $1.8 billion In 2013, accounting for about 1% of GDP.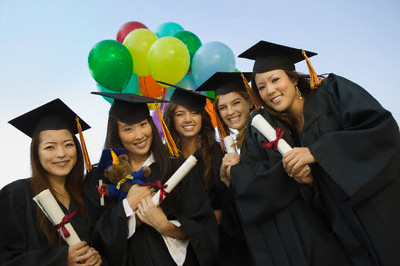 The HSBC's Learning for Life Report reveals that Vietnamese parents set high expectations for education of their children. Over 50% of the parents said that the university diploma is the minimum standard required for their children to achieve important goals in life.
The survey of more than 5,550 parents in 16 countries also shows that 77% of the parents would consider sending their children abroad for college or post-graduate training in order to equip their children with a good start in the job market.
Parents in Asia have the highest desire for overseas training. Most of the parents in Malaysia (80%), Hong Kong (74%), Indonesia (74%) and Singapore (74%) considered sending their children to universities abroad to complete higher education.
A higher proportion of parents in Asia, particularly India (88%), Turkey (83%), Malaysia (82%) and China (82%) considered seeking postgraduate training courses for their children.
In Vietnam, according to the Ministry of Education and Training, about 125,000 Vietnamese students studied abroad in 2013. This figure increased by 15% compared to 2012 and has rocketed since the 2008-2009 period.
Education is the top priority of the Vietnamese so they are willing to pay. However, the cost is also a major barrier for Vietnamese students to pursue their studies in the US.
In addition, the report shows that 83% of the parents designated a specific career for their children, and they gave priority to professional occupations and those related to natural sciences, which are usually associated with high income and high employment.
Medicine was the top choice, chosen by 19% of the parents. Other popular industries are engineering (11%) and computer science (8%).
Besides knowledge, the parent thought that overseas studies could help their children become independent (86%), have financial responsibility (84%), and be confident in social communications (83%). This suggests that to succeed in life, the parents expect universities to give their children soft skills besides knowledge.
Minh Thuy