VietNamNet Bridge – A shortage of playground means a hard summer holiday for city children.
HCM City has two million children aged under 16, but a lack of land for playgrounds means many will be playing on the streets, which puts them in danger.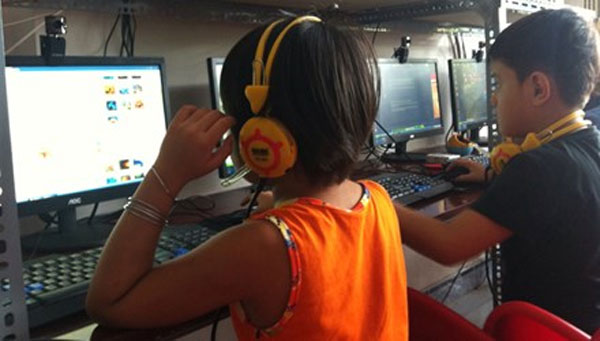 Surfing internet and playing games to pass summer
Tran Ngoc Hoang, a student from Tran Quoc Toan Primary School said, "My parents said I've a few days to play then I'll have to attend extra classes. I play soccer here everyday because supermarkets only have shooting and racing games."
Hoang Minh, a student from Huynh Tan Phat Secondary School, chose surfing internet and computer games to pass summer.
"We cleared some abandoned land to play soccer but a few days ago, they started building a house there. We went to another piece of land, but the guards did not allow us in, so we play video games now."
After a few free days, most children will be sent to summer classes or to stay with grandparents in the countryside because parents are too busy working and cannot look after them.
Dao Ngoc Nghiem, deputy head of Hanoi Urban Planning and Development Association said fast urbanization is the main reason Hanoi and other big cities lack playgrounds and parks.
Nghiem said authorities have not fully realise the importance of parks and green places, and management of parks and playgrounds is lax, allowing the spaces to be taken over by restaurants or cafes in the interest of making money.
A shortage of playgrounds has been a longtime problem for cities in Vietnam.
In 2000, a directive was issued by the prime minister's office for authorities to increase the mount of open space when planning new urban developments, but that has largely been ignored.
DTriNews