McDonald's inaugurated a restaurant in HCM City on February 7, making its first presence known in Vietnam.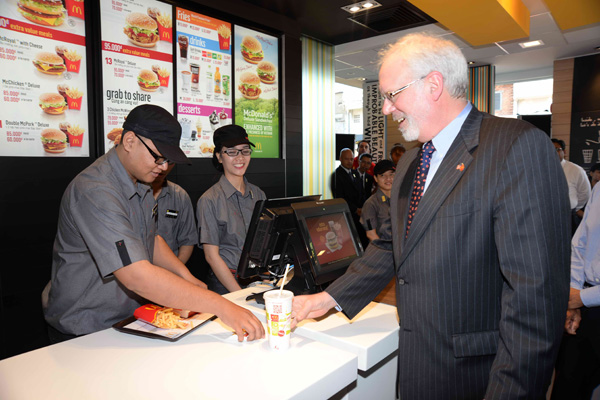 McDonald's Da Kao offers a 24-hour drive-thru service at 2–6 Bis Dien Bien Phu Street in District 1. It covers nearly 3,000 square metres and can accommodate 350 customers.
As well as renowned favourites like the Big Mac and French fries, the restaurant is trialing a range of new products like the McPork.
McDonald's is heavily reliant on ingredient imports, sourcing beef from Australia and pork and potatoes from the US. Locally sourced ingredients are presently restricted to vegetables and eggs. Food items are priced at an average VND40,000–VND60,000.
Although the group has not unveiled detailed expansion plans, a second branch is soon to follow in HCM City's centre.
Nguyen Bao Hoang, General Director of Vietnamese McDonald's franchise licensee Good Day Hospitality, said Singapore's 100 McDonald's restaurants and the Philippines' 400 branches speak to the company's potential growth in Vietnam.
Source: VOV