VietNamNet Bridge – In the first ten months of the year, Japanese investors registered the foreign direct investment (FDI) capital of $4.8 billion, staying firm as the biggest foreign investor in Vietnam. However, South Koreans have also been marching towards Vietnam, with $4 billion worth of registered FDI capital.
Japan and South Korea – two countries with two personalities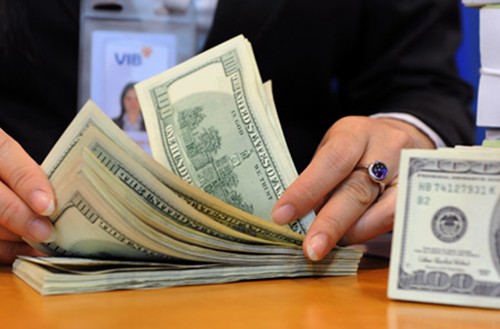 Dr. Tran Dinh Thien, Head of the Vietnam Economics Institute, when talking about the FDI from Japan and South Korea, noted that Japanese seem to go more slowly recently, and that they are "not reckless enough," while South Korea has been "making unforeseen breakthroughs."
Japanese came to Vietnam some years ago with industrial projects, from electronics, motorbike, car to cement and computer. The investment from the sakura country continues flowing to Vietnam nowadays, but it is easy to realize that the new projects mostly have small and medium scale.
The Japanese habit of considering investment opportunities thoroughly before making decisions is really appreciated. However, according to Thien, investors sometimes need to be daring, or they would miss golden opportunities.
Meanwhile, Thien noted that South Korean investors do not follow the same way as the Japanese. They have been flocking to Vietnam and developing projects in all business fields.
"A lot of Japanese have come to Vietnam, but with not too big projects," Thien noted. "Meanwhile, South Korea just needs one project – Samsung – to list itself among the biggest foreign investors in Vietnam."
Shuhei Miura, Head of CEO Office of Mitani Sangyo, a Japanese group which has been investing in Vietnam for the last 20 years, agreed with Thien.
"Japanese only make investment after they make thorough studies about the opportunities," he said. "And in some cases, the carefulness is not good, because the opportunities have been grabbed by others."
Mitani Sangyo now has six subsidiaries operating in the Vietnamese market, while it plans to expand its business soon. Shuhei Miura is one of the 12 specialists attending a training course about Vietnam held by the Ministry of Foreign Affairs of Japan in Tokyo.
The specialist noted that the bond between the Japanese government and Japanese businesses is not tight, if compared to that of South Korea. Only in recent years has the Japanese government come forward and conducted the Japanese outward investment, supporting Japanese small and medium enterprises to make investments in other countries, including Vietnam, through ODA (official development assistance) or credit granting.
Vietnam needs to rethink its industrial policies
Analysts have noted that Japan and South Korea, the two giants in East Asia, are now looking at Vietnam as a great potential production base, and that Vietnam should take actions to grab the opportunity.
However, Vietnam's industries, especially supporting industries, remain very weak, though it, with the Japanese support, have been trying to develop supporting industries over the last 15 years. Vietnamese enterprises can only assemble products or provide simple accessories.
According to experts, there exist "problems" in Vietnam's thinking about the industry development and supporting industries. Building up high-tech industries supporting industries is what Vietnam is striving to. However, Dr. Pham Van Thuyet from the World Bank believes that the government should develop both – the high-tech industries and the industries which make simple products like screw.
Also according to Thuyet, in the competition between Japanese and South Korean in Vietnam in the supporting industry development, it is highly possible that South Korea would gain bigger successes than Japan.
K. Chi