VietNamNet Bridge – The Vietnam National Oil and Gas Group (PetroVietnam) once again tops the list of the 500 largest enterprises in 2013.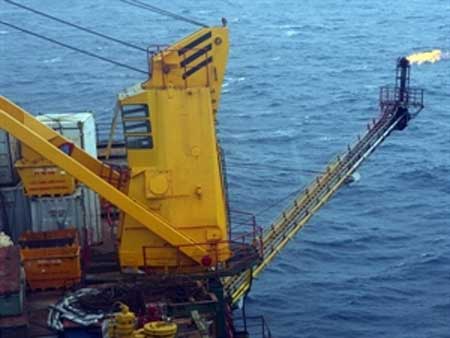 PetroVietnam tops the list of the 500 largest enterprises in 2013. (Photo: VNA)
The information was unveiled by the Vietnam Report Joint Stock Company (Vietnam Report) on December 2.
According to the list of Vietnam's top 500 largest enterprises (VNR500), Samsung Electronics Vietnam (SEV) ranks second, followed by Vietnam National Petroleum Group (Petrolimex), and Vietnam Electricity (EVN).
Apart from publishing the 500 largest businesses in the country, Vietnam Report also announced the 500 biggest private enterprises.
VNR500 is based on international standards and determined by several factors including profit, growth rates, labour, owner equity and total assets.
This is the seventh consecutive year VNR500 was released in a bid to honour the achievements of the largest enterprises which represent Vietnam's business community in 2012.
State-owned companies still dominate this year's largest enterprises, with eight listed in the top 10 largest firms. The top 10 firms account for nearly 39 percent of the total revenue of VNR500 in 2012.
Source: Vietnam Plus