The US Department of Commerce (DOC) has officially started anti-dumping duty investigation into oil country tubular goods (OCTG) imported from Viet Nam, according to the Viet Nam Competition Authority.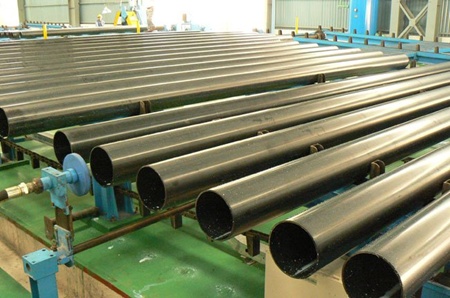 The move was made after some US steel and steel pipe producers had lodged complaints against Viet Nam and eight other countries and territories on dumping OCTG to the DOC on July 2.
Other defendants were the Republic of Korea, India, Turkey, Taiwan (China), Ukraine, the Philippines, Saudi Arabia and Thailand.
Last year, Viet Nam exported 199,000 tonnes of OCTG to the US, earning a turnover of US$189 million and accounting for 12 per cent of the country's imports of the product.
Since 2011, the Vietnamese steel sector has faced four anti-dumping lawsuits. Three previous lawsuits were on carbon-welded steel pipes, steel-wire garment hangers and welded, stainless, pressure pipe.
The possibilities of facing lawsuits emerged when Viet Nam integrated more deeply into the world economy, Le Sy Giang from the Viet Nam Competition Authority said.
Businesses and trade associations should always be ready and active in dealing with possible lawsuits, while continuing to improve their understanding about international laws, Giang said.
When lawsuits occurred, careful preparations for arguments were critical, he said.
Experts said that enterprises needed support from State management agencies such as the General Statistics Office and the General Department of Customs for figures and information to prepare their cases.
However, accessing information from these agencies remained difficult, they said.
Source: VNS