VietNamNet Bridge – The Japanese group - Idemitsu Kosan Corporation - said on June 5 that the investors had received a financing agreement of $5 billion from financial institutions for the Nghi Son oil refinery project.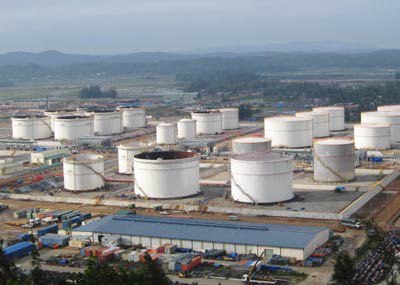 The Nghi Son project is scheduled to start from July 2013.
Particularly, $2.3 billion is pledged by the Japan Bank for International Cooperation (JBIC) and the Korea Export-Import Bank (Kexim); the remaining $2.7 billion will be loans from commercial banks, guaranteed by Nippon Export and Investment Insurance (NEXI).
Thus, plus $4 billion from the funding of investors themselves, Nghi Son oil refinery project has had $9 billion to start up in July. It is expected that by 2016, the plant will be completed and begin commercial operation in 2017.
The Nghi Son petrochemical complex project was proposed for implementation from April 2008. The investor is the joint venture including Idemitsu Kosan Group, Kuwait Petroleum International (KPI) with 35.1 percent of the capital each, Vietnam National Oil and Gas Group (PetroVietnam) with 25.1 percent and Mitsui Chemicals 4.7 percent. The investors said they would be responsible for the capital until the construction of the project is complete.
The refinery is built on an area of 400 hectares in the Nghi Son Economic Zone, Thanh Hoa with a capacity of 200,000 barrels per day. Once it becomes operational, Nghi Son oil refinery will raise Vietnam's self-supply of gasoline and from 30 percent to 70 percent. The main products of the factory are LPG, A92 and A95 petrol, diesel, kerosene, jet fuel, plastics and sulfur.
In 2012, the Nghi Son oil refinery project was in trouble when the biggest investor Idemitsu delayed in the final round of negotiations on the funding plan, which made the completion progress may be delayed from early 2014 to early 2016. However, Mr. Do Van Hau - General Director of PetroVietnam said that the progress of the plant will "not be affected."
In early January 2013, the Government signed a guarantee agreement, gave the EPC contract of the project to JGC Corporation (Japan) and other contractors from South Korea, France and Malaysia.
Son Tung