VietNamNet Bridge – Trung Nguyen, the most famous Vietnamese coffee brand, plans to buy the roasters in the US and open cafes in Seattle, New York and Boston in 2013. The strategy was announced right after the US Starbucks opened its first store in HCM City.
Starbucks sets one foot in Vietnamese market
Starbucks to open first store in Vietnam
Vietnamese "coffee King" sneers at Starbucks
Fast food market readies for new great war
Why doesn't Starbucks choose a Vietnamese partner?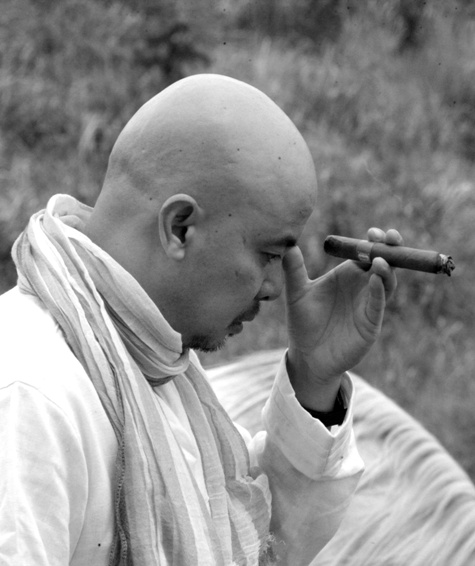 Mr Dang Le Nguyen Vu
It seems that Seattle is the city where Vu most wants to bring his coffee products to, because this is the place where Starbucks coffee debuted.

In an interview given to Bloomberg, Dang Le Nguyen Vu, the founder and Chief Executive Officer of Trung Nguyen, said Trung Nguyen plans to sell 15 percent of stakes to get capital to carry out merger and acquisition deals in the US market.

Trung Nguyen has been nursing the hope to march towards the US market after it became the biggest roaster and packed coffee retailer in Vietnam.

The existing 60 stores of Trung Nguyen nationwide have been serving Vietnamese-style coffee, Italian style espresso coffee and Turkish style coffee. Vu plans to bring all the products to the US in his plan to conquer the market.

He has also mentioned the possibility of making coffee products right in the US, because in his thoughts, conquering a market does not simply mean to bring products to the market.

"U.S. customers should be able to enjoy cups of authentic coffee," Vu said on Bloomberg. "Their level of coffee appreciation is probably not high yet, but we'll work on that."

Also according to Vu, Trung Nguyen's turnover increased by 32 percent in 2012 to $200 million. Vu hopes the figure would be double in 2013 thanks to the higher demand for packed coffee from the Chinese and South East Asian markets, before it rises to one billion dollar by 2016.

Vu has stated that he has the intension of building a global coffee brand, and a "coffee empire" within the next 10 years to compete with Starbucks.

While the US Starbucks has stated it would expand a network of hundreds of shops in Vietnam, the Vietnamese Trung Nguyen has stated that it would win the hearts of the US customers.

"Will the giant Starbucks be a threat to Trung Nguyen?" – "No worries," Vu said. "Trung Nguyen has been well prepared for this, and it will defeat the rival right in its home market."

"I cannot say how long will it take us to fulfill the strategy, but now I have the staff who understand me well, who has the same passion like mine and who are ready to devote themselves to the implementation of the mission," Vu said with a Tien Phong's reporter.

"If someone tries to prove his upper class in the society, he may go to Starbucks' café, while those, who want to enjoy real coffee, they would come to us," he said.

In fact, the Vietnamese coffee King Dang Le Nguyen Vu not only plans to penetrate the US market, but he wants to reach out to many other markets as well.

Vu and his associates have been gearing up with the strategy "one dollar per capita per annum for coffee) which targets the Chinese market. If succeeding, Trung Nguyen would earn billions of dollars a year from the Chinese vast market alone.

However, Vu's ambitious plan of becoming the dominator in the world's coffee market has raised big worries to many Vietnamese businessmen. Nhip Cau Dau Tu, in an article, commented that Vu should not take actions to show his ability instead of advertising himself so much on mass media.

A "Starbucks fever" occurred in HCM City after Starbucks opened its first shop in the city on February 1. People had to queue up to buy cups of Starbucks coffee, while many others really enjoyed taking pictures next to the coffee brand logo just to post on Facebook.

Compiled by C. V