VietNamNet Bridge – Dang Le Nguyen Vu, the owner of the Vietnamese well- known Trung Nguyen coffee brand, who has been called the Vietnamese "coffee King" has triggered a public quarrel when he publicly made derogative remarks about Starbucks' coffee.

Starbucks sets one foot in Vietnamese market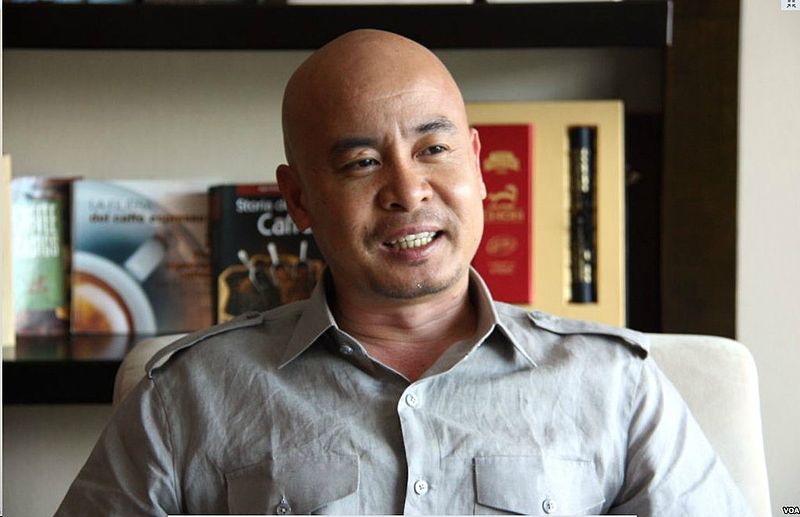 Mr Dang Le Nguyen Vu
.
"They (Starbucks) are great at implanting a story in consumers' minds, but if we look into the core elements of Starbucks, what they are doing is terrible. They are not selling coffee, they are selling coffee-flavored water with sugar in it," he said when giving an interview to a Reuters' reporter when he was in Switzerland.
His words can be understood that in thoughts of Vu, most of Starbucks' success lies in their branding, and not in their actual product.
The statement has immediately raised a wave of discussion about the power of Vietnam's coffee in the world market and the home market. The statement has, whether by accident or design, been made after local newspapers all reported about the plan by Starbucks to penetrate the Vietnamese market, slated for December 2012.
Therefore, the statement by Vu is considered the gauntlet thrown down by Trung Nguyen to the US giant, who "rules the world" and is setting one foot on the Vietnamese market.
An article with the title "Starbucks vs. The Coffee King — Which Team Will Reign Supreme?" has been published on Foodbeast.com, an US food news website.
Some people believe that the Vietnamese coffee King has every reason to say so about the US coffee brand.
"Does anyone really go to Starbucks for their refined roastin' abilities? No, you go to order that slightly embarrassing frilly/fruity drink, to work on your startup while you sit in their cushy lounge chairs, even to listen to that cheesy singer-songwriter music that's always playing. People go for the experience, not the commodity or the service, because we live in an experience economy," the website comments.
Meanwhile, Nguyen The Khoa, the trade representative of Starbucks in Vietnam, denied the opinion about the low quality Starbucks' coffee.
Khoa said on Giao duc Vietnam that it is really a blunder to say Starbucks is selling the "coffee flavored water with sugar in it."
With 87,000 drink products, Starbucks aims to serve different groups of clients with different tastes, from those, who like fine coffee to those, who likes coffee with 30 percent caffeine. However, Khoa affirmed that all the products are made of the coffee materials selected from the best coffee growing material areas all over the world. This explains why Starbucks coffee has been sold at 17,800 shops around the globe.
"If someone says Starbucks is serving the coffee flavored with sugar, I am sure he is not a connoisseur of coffee," Khoa said.
Meanwhile, foreigners keep watching the discussion about Trung Nguyen and Starbucks with interest. Some foreign newswires have commented that the statement by Vu aims to heighten the national image and put Vietnamese brand into a new position in the global market.
Vu, the owner of the Trung Nguyen coffee chain, frankly said that he considers the US Starbucks coffee chain as an ideal marketing model for him to follow, which would help Trung Nguyen popularize its preparation method and brand in the world.
Vu Vinh Phu, Chair of the Hanoi Supermarket Chain, commented on a local newspaper that Vu's statement could be seen as a behavior of conducting unhealthy competition, because Vu has defamed Starbucks.
However, the majority of Vietnamese businessmen have applauded Vu, saying that Vu has been known as a businessman with real capability.
Compiled by C. V