Japanese investors are seeking opportunities to join new transport projects in Vietnam as the Vietnamese government considers the investment for infrastructure development among the country's top priorities.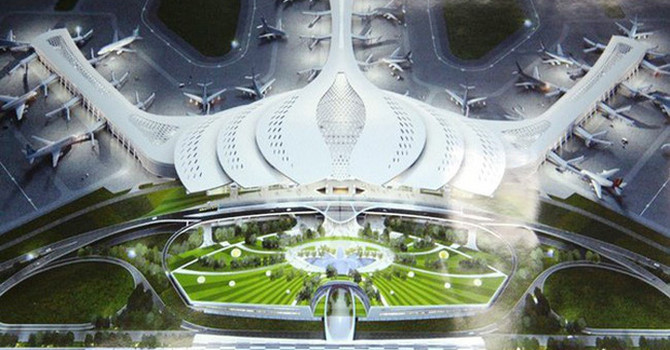 Japan investors are interested in Long Thanh International Airport

In a recent meeting with Deputy Minister of Transport Nguyen Ngoc Dong, Japan's Secretary of State Tsukasa Akimoto said that Japan is interested in the Long Thanh International Airport in Dong Nai Province, which the government wants to start soon.
Japan also wants to invest in Vietnam's high-speed north-south railway, Akimoto noted.
Earlier, some Japanese investors also expressed intentions to invest in Vietnam's transport projects.
Taisei Group, which is one of Japan's four biggest construction groups, has so far shown their interest in Vietnam's transport projects, especially those using Japanese ODA. Taisei has so far also joined many projects in Vietnam, including Can Tho Bridge, National Highway 50, the international terminal of Tan Son Nhat International Airport, Cuu Long Bridge, the upgrading of 44 railway bridges of the North-South railway network, and T2 international terminal of Noi Bai International Airport.
According to Japanese investors, they can join several transport infrastructure projects in Vietnam, such as bridge projects, expressways, railway upgrades, as well as seaports and airports.
Vietnamese government has so far also hoped to attract more Japanese investment in big and influential transport projects. Minister of Planning and Investment Nguyen Chi Dung said that Vietnam is looking to attract Japanese investment in the form of public-private partnership (PPP).
"With PPP, we want to enlist Japanese investors to important infrastructure projects," Dung said, adding that the projects of priority are the North-South Expressway, Long Thanh International Airport, and urban transport projects, such as the Hanoi and Ho Chi Minh City Metro, and in the future, the North-South Railway.
According to Dung, these are all big projects that will have a resounding impact on Vietnam's socio-economic development.
New policies to lure investors
Although showing interest in Vietnam's transport projects in the PPP investment model, Japanese investors are still concerned about policies to ensure investors' legitimate rights.
"Despite keen interest in traffic infrastructure development projects in Vietnam, Japanese investors are unlikely to participate in PPP projects without minimum revenue guarantees," Nagai Katsuro, deputy ambassador of Japan to Vietnam, said at a recent meeting with Deputy Minister of Transport Nguyen Ngoc Dong.
At present, PPP investment is regulated by Decree No.15/2015/ND-CP and Decree No.30/2015/ND-CP. Despite improvements, However, a lack of guaranteed policies, such as the risk-sharing mechanism, exchange rates and revenue guarantees, which are considered the top most concerns among foreign investors, remain absent from the decrees.
The lack of this regulatory mechanism has discouraged foreign investors from joining transport infrastructure projects in Vietnam despite their great interest.
According to Dong, Vietnam has continuously improved the law on the PPP investment format, adding that the Ministry of Transport will create favorable conditions for investors to get involved in traffic projects following the PPP model as the government is calling for more transport investment in the PPP model.
Vietnam currently needs private investment, especially from foreign funds, in the infrastructure development as the state cannot afford it. The Ministry of Transport estimated that the total capital for developing the transport infrastructure in the country for 2018-2023 is estimated at roughly VND1,015 trillion (US$48 billion). Of the total, more than VND300 trillion (US$13.21 billion) will come from the private sector.
The investment for infrastructure development is among top priorities in Vietnam as the country has planned to continuously finalize the building of its expressway system, The said.
From now to 2020, the country will complete the construction of 654 kilometers out of 1,300 kilometers of North-South Expressway under the PPP model. The state will contribute some 40 percent of the total investment capital.
Hanoitimes